Blogging started as an opportunity for people to write like diary entries. But as time flew by, it was incorporated into business sites. Today, blogging has emerged as a way to attract leads and new customers.
Business Blogging refers to writing about topics that can attract prospective customers. It is one of the most valuable tools to create a link with your customers. Business Blogging informs and encourages people to take action immediately.
Creative Ideas For Your Blog
A study by Hubspot points out that websites with blogs get 55% more visitors than those without one. More visitors means more customers and more sales. So it is evident that a blog can increase your revenue and profits.
Now you will think about how should one write fresh and unique content. Content which is worth searching by the audience and helpful to them.
In this post, you'll find different ways to come up with blog ideas so you don't have to crack your head.
1. Know Your Customer
One of the best ways to get creative ideas for your blog is to learn from the people themselves. You can get a rough idea of what people are interested to learn. You know then what people are searching for.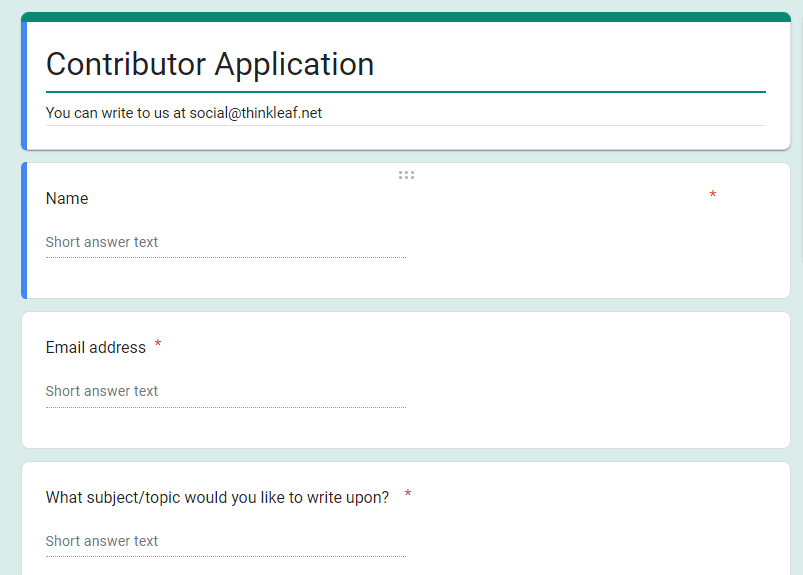 You can use tools like Google forms to know their opinion. You can send this to your existing clients, friends, social media followers, etc. Talk to your customers and they will give you feedback. This feedback can be a great tool to get fresh and unique ideas to grow your business blog.
2. An Important Google Feature "People Also Ask"
This is a built-in google feature that is quite helpful while searching for blog ideas. When you search for a particular topic in addition you can see this section which contains a list of questions and answers that people often search for. You can use these points in your blog post.
3. Alphabetical Order (A-Z) Posts
A-Z ?? Yes, you read it properly. It is one of the best ways to get creative ideas for your blog. You should draft your posts in A-Z order. Consider the main topic and then assign subtopics from each letter.
For example. If you have a blog related to baking, Day 1 you  can post about
A - Applications of different baking tools
B - Basics of baking.
C - Colouring techniques
D - Decorating ideas
E - Explaining the Science behind baking…. etc.
Similarly, you can post the topics according to your niche. This is a creative idea and will attract more readers to your page.
4. Pinterest
Pinterest is a well-known social media platform. It is also a search engine, an amazing tool for finding ideas, and inspirations. It has a trending section to find trending topics or you may get keywords.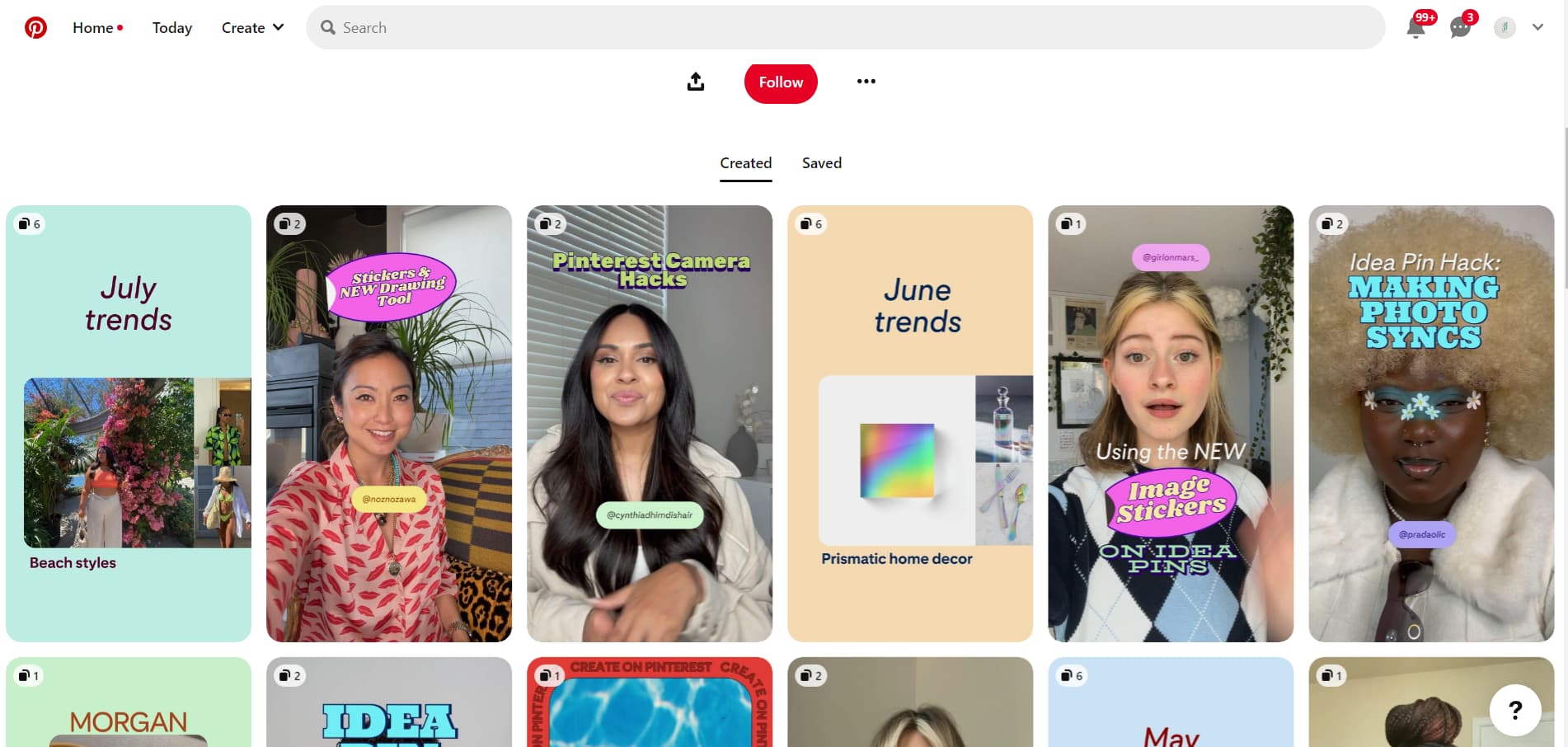 The search results on Pinterest are a mixture of videos, images, and blog posts. You will get a smart blog topic quite easily. You can also twist the ideas to suit your business.
5. Quora
Quora is an online forum where people post questions on various topics. People from the Quora community answer them. By analyzing the questions you can find potential blog post ideas.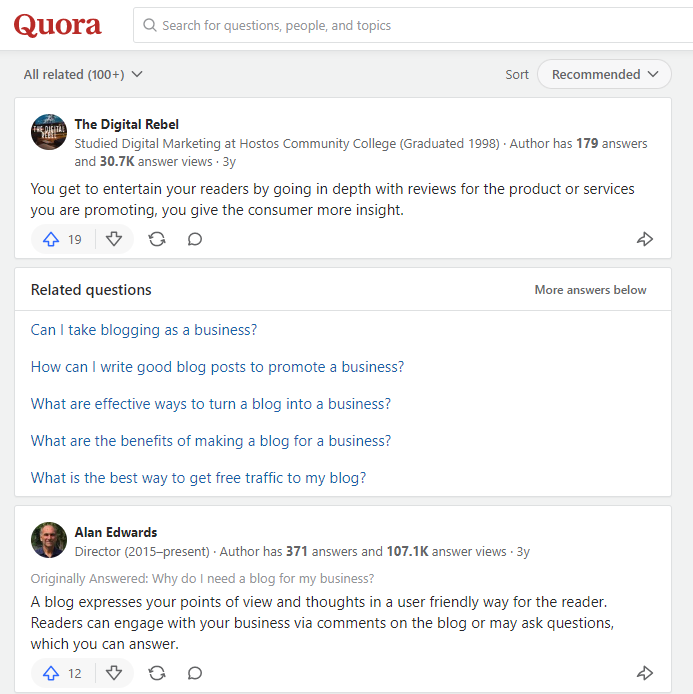 Though quora answers pop up in search results your blog post can beat them. Quora's huge database of questions can be explored to find new topics. These topics can be covered in detail to attract relevant audiences and customers.
6. Instagram Stories
If you are an Instagram user then you can ideas through it from people. You can post a story allowing your followers to ask you questions or answer different polls. By analysing the answers you can turn them into blog posts.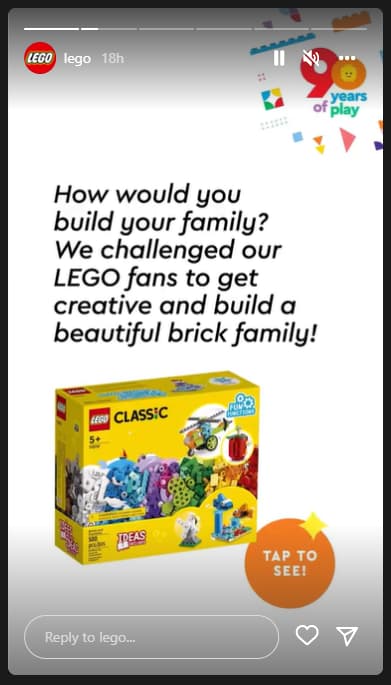 Instagram is now widely used and its user base is young. If your business caters to millennials then Instagram is a great place to attract them. By using polls and getting their answers you can grow your blog too.
7. Facebook Groups
Each one of us is familiar with Facebook. There are several groups with hundreds or thousands of group members. One can find groups about any topic. Topics can vary from cooking to blogging to medical health and many more. By joining your industry-related groups you can discover a variety of questions.
8. Google Autocomplete
When you type a word in the google search bar you automatically get a list related to that word. If you type 'business' you will get a drop-down list suggesting terms like 'business tips', 'business ideas', 'business success stories'. All these can be turned into blog posts.
Google indirectly helps you to know what people are searching more about. By assisting you to search better Google helps also you to get new ideas.
9. Conduct Interviews
Conducting Interviews is a great way to increase the value of your readers. You may contact a few people in your network to see if they'd like to get interviewed. You can simply mail them a few questions or send them a google form, and then post the entire interview as a blog post.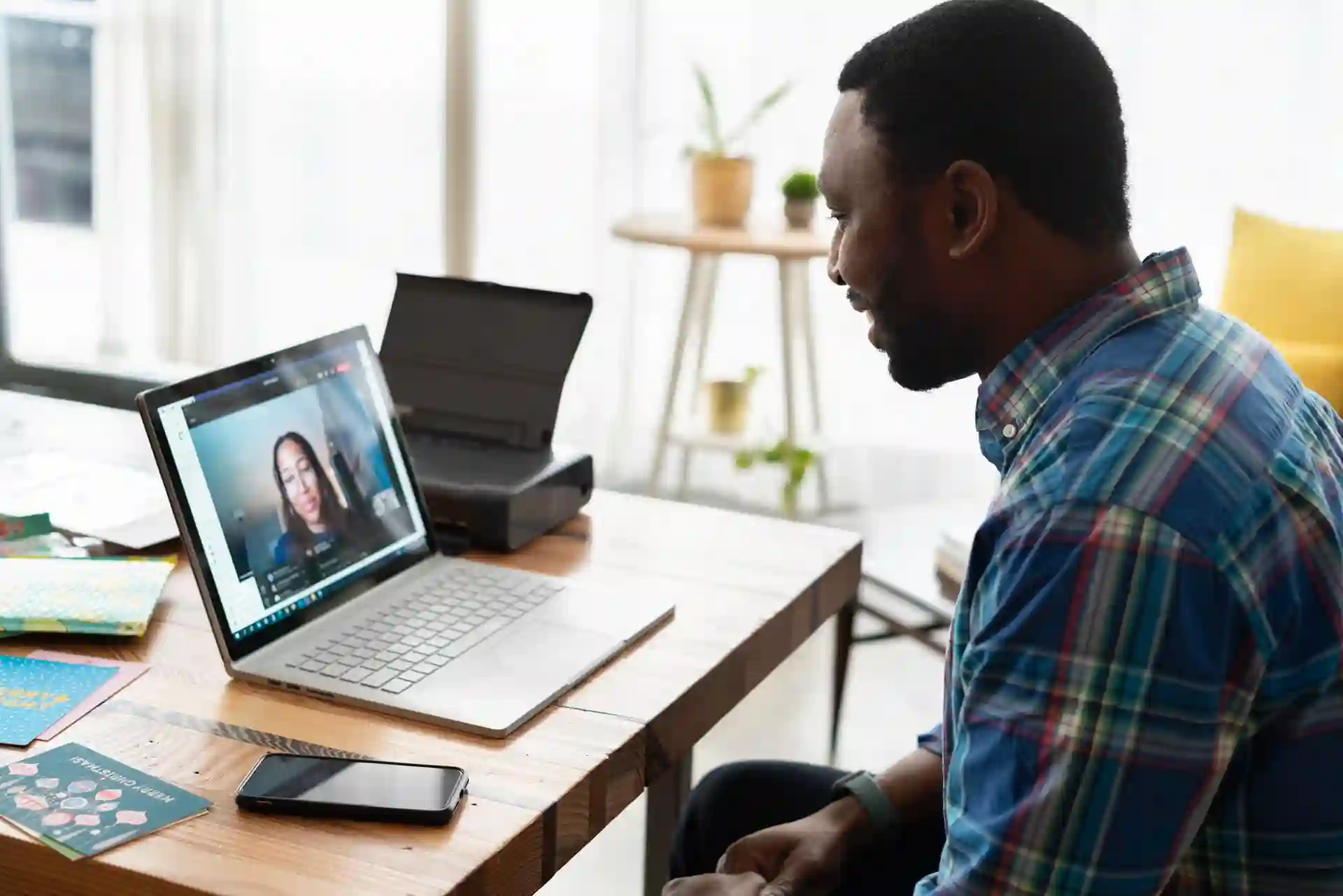 To use this idea you need to have prior relationships with people built. Your customers can help you explore more about their business but not a stranger.
Be careful about who you approach since unknown emails are mostly considered spam even if sent with good intentions.
10. BTS (Behind the scenes) stories
This is quite an interesting topic that will benefit the readers when they'll read about how you started your business, and how did it work? Or how they could start their own business? This doesn't mean that you should reveal all your secret tips, but these types of posts will surely be interesting and valuable.
11. Reviews
Most businesses are active on social media. Get reviews from trusted customers. These reviews can help you generate new blog post topics. For example, if you get a review: "Great communication service", then you can write on a topic- Role of communication between you and clients.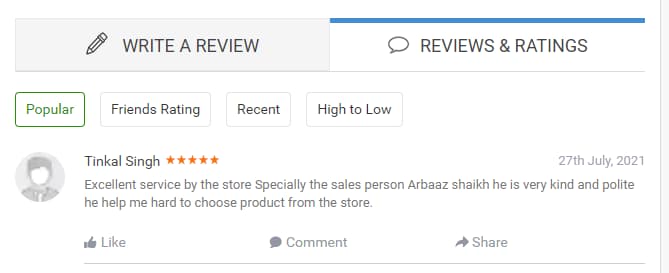 12. Year-End Reviews
There is no success without failures. People fail try and then succeed, this loop goes on. You must learn from your mistakes and try avoiding them in the future.
You can turn these points into an informative blog post. This will act as an inspirational read to the readers. At the end of the year, you can write about the lessons you've learned so far. What mistakes should one avoid? What were the trending topics of the year? And so on…
13. Write Blogs For a Fix No of Days / Challenge
You might have heard the word bucket list. The same concept can be used here. You can prepare a list of topics regarding your life and business for a specific number of days. Post one topic a day or week.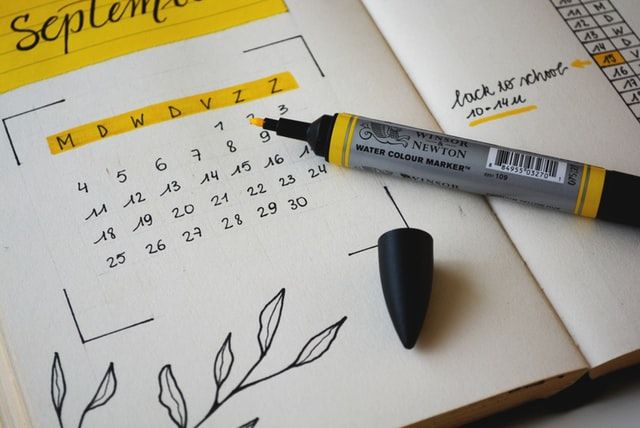 The readers will be curious to read what new topics you post every day. Eventually, it will help you engage more readers.
14. Seen Any Good Movies?? Try To Relate It With Your Niche.
Try to recall the movies you've watched. Try to relate any character or incident related to your niche. Try to play with different ideas. This is a very interesting topic and will be a very unique topic as a blog post.
For example, In an XYZ movie, a businessman suffers a loss but does not lose the courage to come back. Then he tries different marketing strategies and slowly recovers from all losses. You can use your ideas.
15. Dealing With Distractions/Troubles
Many times people face distractions/problems while doing certain work. But that doesn't stop them from reaching their goal. They will somehow manage to tackle the problems and reach their target.
You may explain any such incident. You may suggest guidelines on tackling and solving the problems instead of getting distracted.
16. Writing About Current Trends
Nowadays people want to remain updated. They always check for new trends and try to follow them. It may be posting any video/photo on social media or wearing dresses according to the latest trends.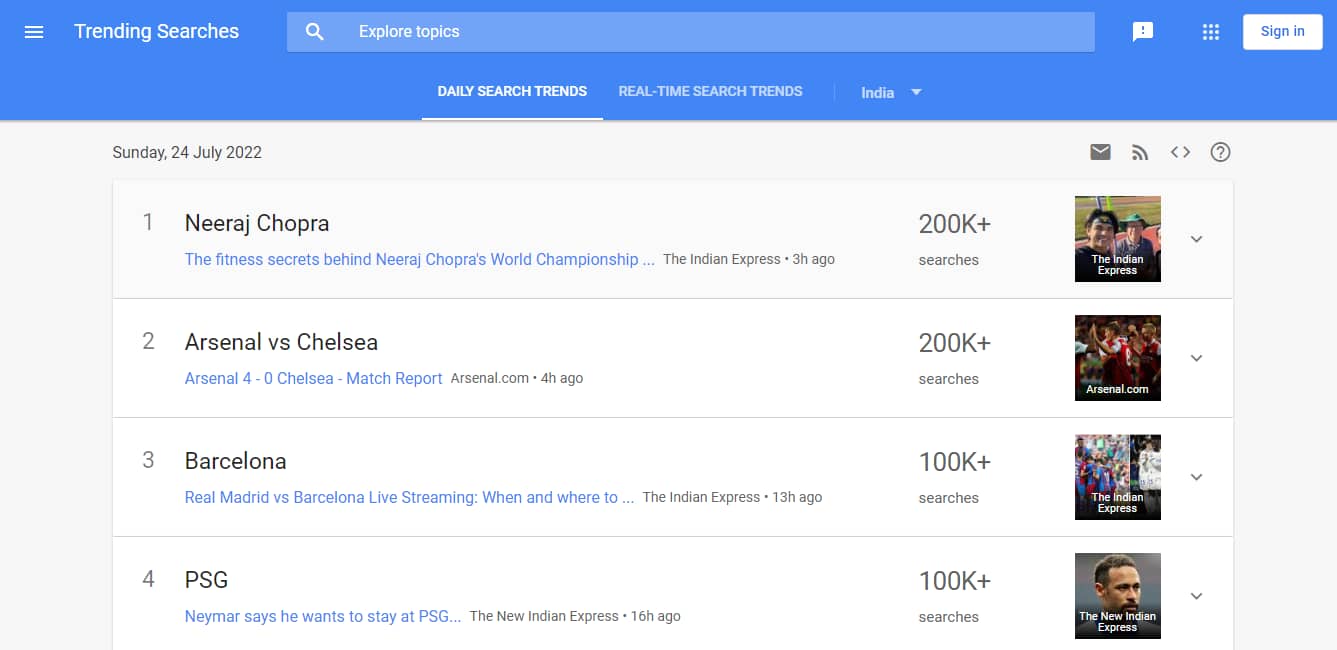 Writing on trending topics can again be an interesting topic for readers to get engaged.
17. Posting A Case Study
Case studies prove to be a strong example of how efficient your product or service is. You may simply post a testimonial; it will be more efficient as it will be given by some person. So that other readers can have a good impact on your work.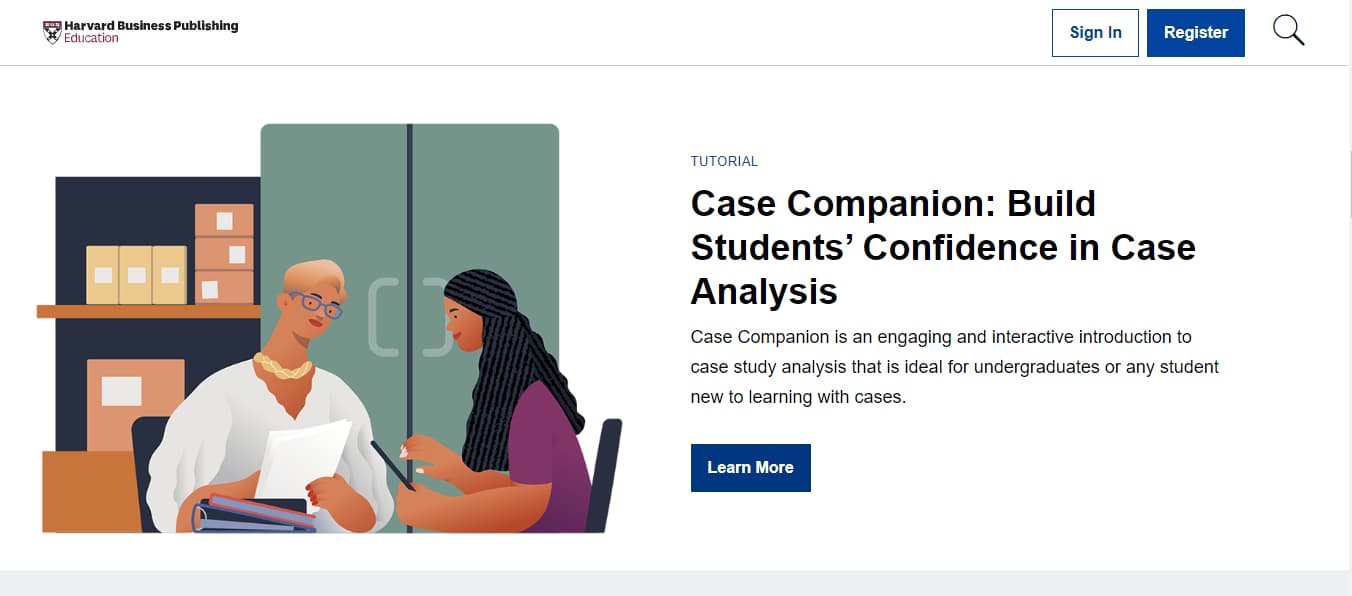 18. Write a 'HOW TO?' post
What does a person do about something new that he has no idea about? One searches the internet with their query. Instead of asking other people, the internet gives the fastest answer.
E.g., If a person wants to edit a pic in photoshop using a feature that one has no idea about, google will help them quickly by showing the relevant results. The Internet is full of tutorials and guides. They are popular since they help the reader.
19. Meet My Team
A firm or a business may have a group of people working in different positions. People with different work profiles. Introducing them can be a good and innovative blog idea.
This will develop a different kind of interaction between you and your readers. They will understand what type of service/work you provide.
20. Highlight A Customer And His Problems
Instead of featuring an influencer or celebrity or staff, you can help your customers with their problems by featuring them. This will help you promote your customer services. It will also set a good example of how you deal with your customers.
Let's take the example of Mint.com. Mint is one of the most popular personal finance sites. They help you analyze your finances and offer suggestions for your issues. They feature one customer a month and help them with their financial problems.
21. Answer A Common Problem
Your blog becomes quite interesting and helpful when you help your audience. That's a good option to talk about one problem on your platform itself.
Try to take one common problem associated with your industry and offer a solution to it. People searching for the solution would land on your website through the blog.
22. Talk About Your Failures
In this online world, people tend to remain transparent which becomes difficult sometimes. You need to be careful and show only the positive effects. If you show your backstory people will remember you and learn from you.
23. Create a List Post of Statistics
People get more attracted to a topic when they get to know about its statistics. This helps to gain more confidence and trust. It is a great way to increase your social shares, and sell your services or products.
For example, Neel Schaffer has posted a blog on must-known social media marketing strategies.
24. List of Top Tweets By Your Industry Experts
Millions of people tweet daily. But with an active feed, there are chances of missing the valuable ones. Bookmark your favourite ones for weeks/months/years, and put them all on a list. Post it at the end of the week/month/year respectively.
This will be quite knowledgeable and interesting. And then you may end your blog by asking them to connect to you and give information about your services.
25. Describe your future predictions
Nobody knows what's going to happen within a few seconds, minutes, or hours. But still, we can predict things that are likely to happen.

You may write about your plans or your vision. Describe how you see your business in the future. This will help the audience to know about your goals and plans. It will help gain more trust from customers or clients.
Conclusion
Reading this post you may have now a few ideas. Similarly, once you start thinking you will come up with a list of ideas. In this way, you can create good and creative content.
Different people come up with different ideas. Above listed are a few ideas that may prove helpful to you. All you have to do is find your niche and start writing consistently. It may be tough in the beginning but will surely give you great results.
If you want to start your blog with a reasonable budget and easily then we can help you set up one. Connect with us and we shall be happy to help.