Do you enjoy baking yummy cakes and desserts for your friends, and family? Do you love spreading joy with your amazing baking skills? Then why not turn this hobby into a home-based business and earn some money from it? Starting a Home Bakery business is the best option.
Most of us have often thought of starting a business from home. But due to some reasons, it could have not been implemented. Before starting a home-bakery business ensure that you are really passionate about it and have the zeal. A zeal to start your journey towards your own business.
Starting a Home Bakery Business
A home bakery business can be started in 6 simple and easy steps. You need to follow them step by step to easily create one.
1. Decide your menu of items you want to sell
Firstly, assess yourself and decide what are you good at. Cookies, Cupcakes, Bread, Muffins, and the list will go on. It is essential to have a variety of products to sell at the same time. All these products must be of the best quality.
You need to decide what you are good at. It is essential to serve the good and best items from your side. One must always start slowly step by step in order to reach the best.
One must make sure to add those items first in which you are experienced. Also, it would be great if you customize your menu according to days and festivals. People love customised products. They buy them first as they can give a personalized touch if they want to give it to someone.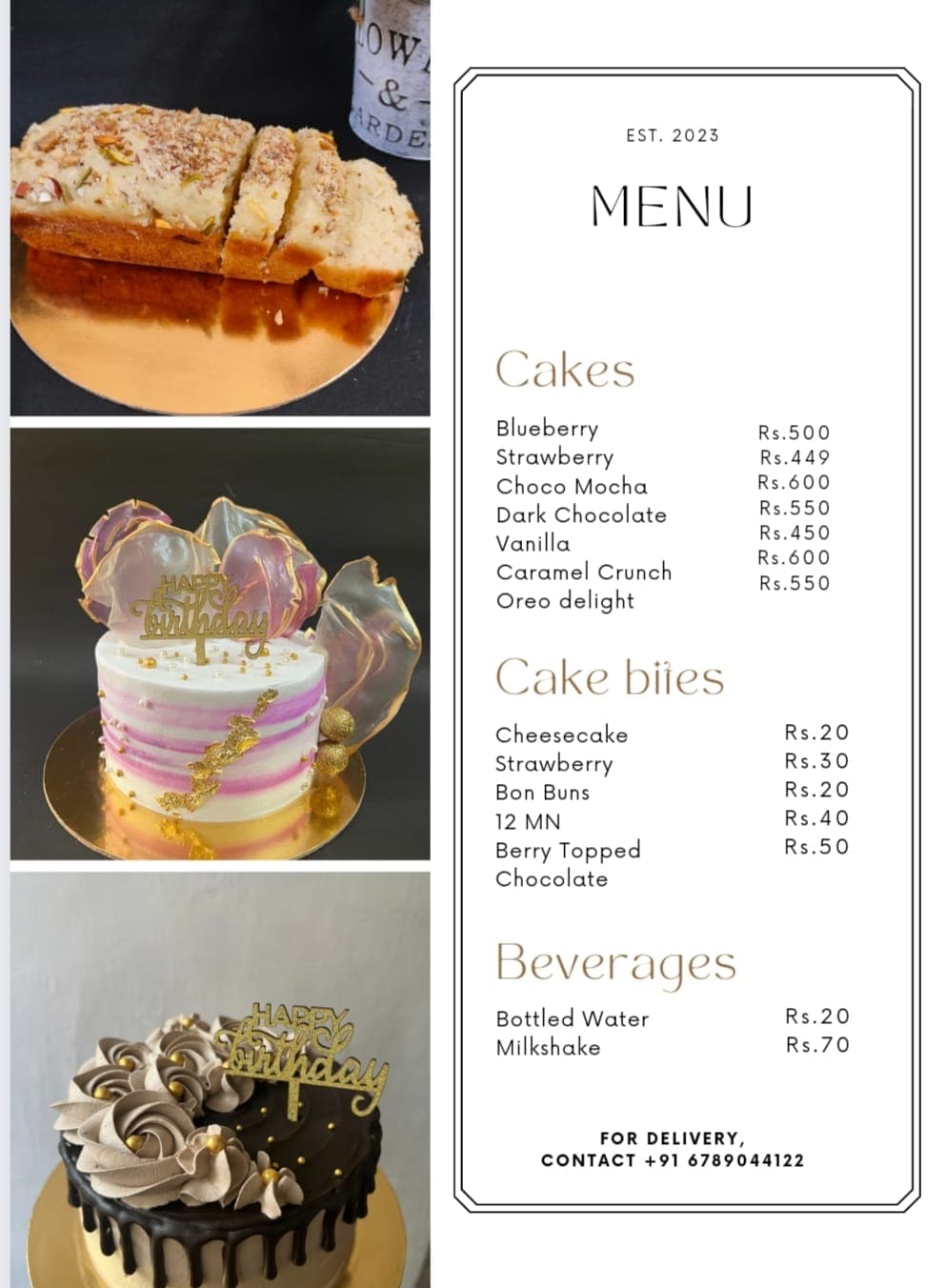 2. Cost Estimation
It is essential to plan the capital that you need to invest. Since you are not planning to start a commercial bakery initially there will be less investment. This investment will be lesser than professional bakeries.
While estimating the cost, various factors must be considered. The cost of equipment, the cost of appliances, electricity bill, raw material cost, delivery charges, etc.
You can do a weekly or monthly analysis of the number of orders you get and calculate your expenses and profit.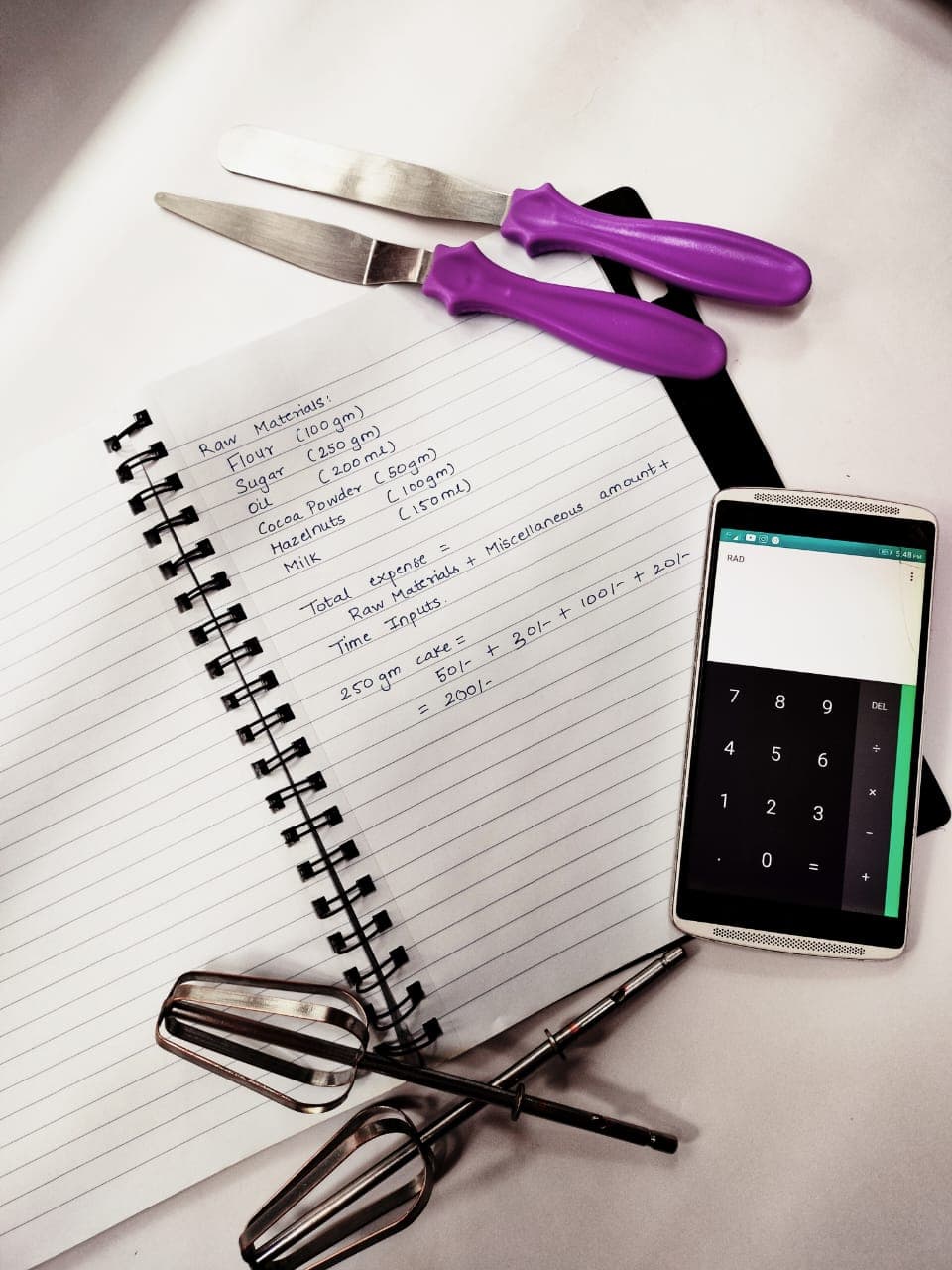 3. Know your Market
You must study the market before starting any business. As in who will be your customers? What are their preferences? Which category do they belong to?
For example, if you are a home baker in a metro city, you have a high chance of getting orders of highly customized cakes. This is a tough task but will give you good profits. If you have connections with many college students and the young generation, they may demand some unique flavours or new designs.
Once you get to know your market, and customers well you can improve your skills according to their demands.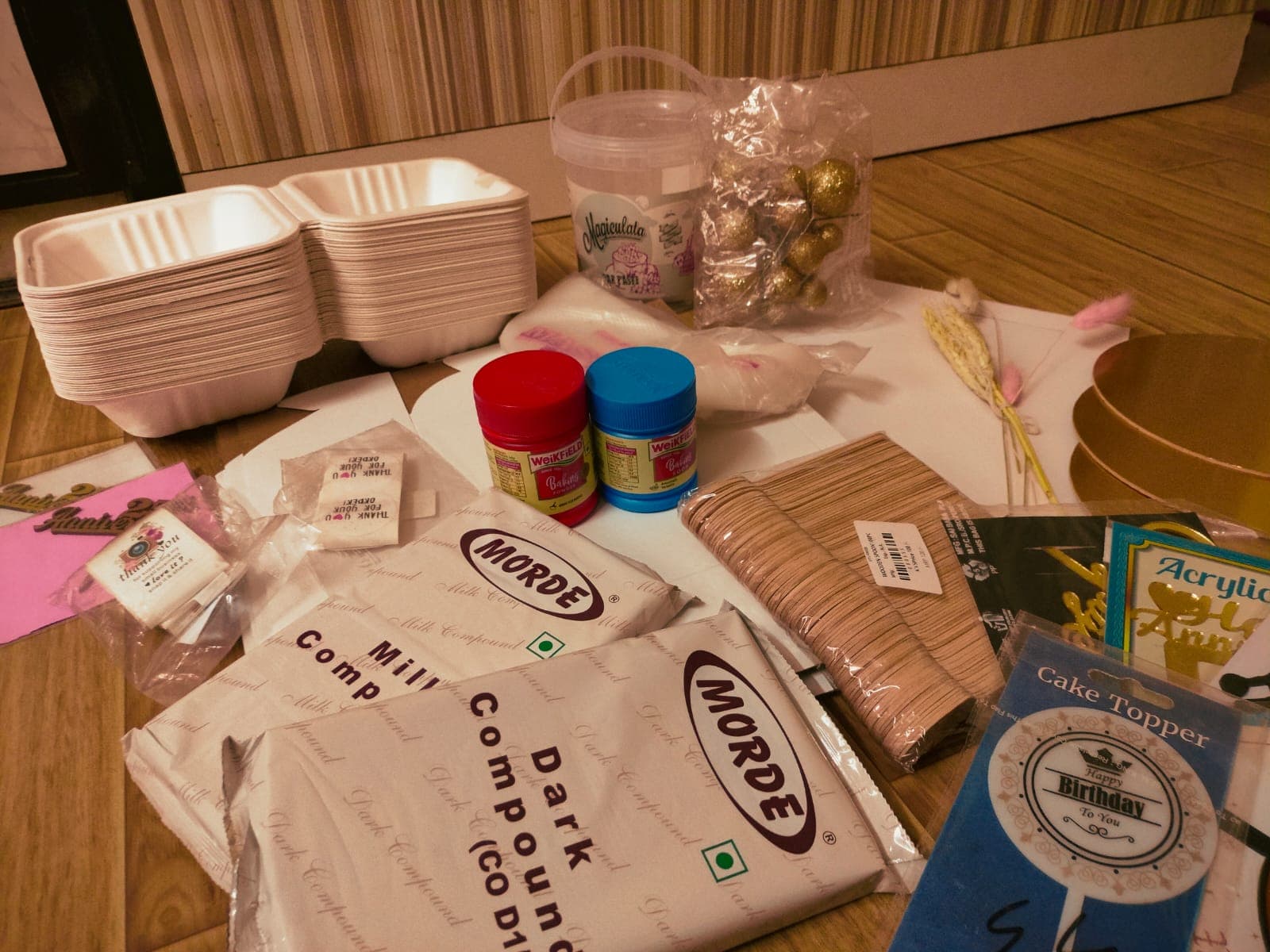 4. Delivery
Now delivery is an issue that most home bakers face. Some of them keep the option of self-pickup and some of them personally deliver it to the customer's doorstep.
While some try third-party apps like Swiggy Genie, Dunzo, Wefast, etc; trusting them can be a bit risky sometimes. Because there is no guarantee that they deliver it safely.
One can hire a person especially to deliver cakes so that it reaches the client safely without any complaint. Or pickup is always the best option. You must always instruct your clients on how to handle the cakes safely.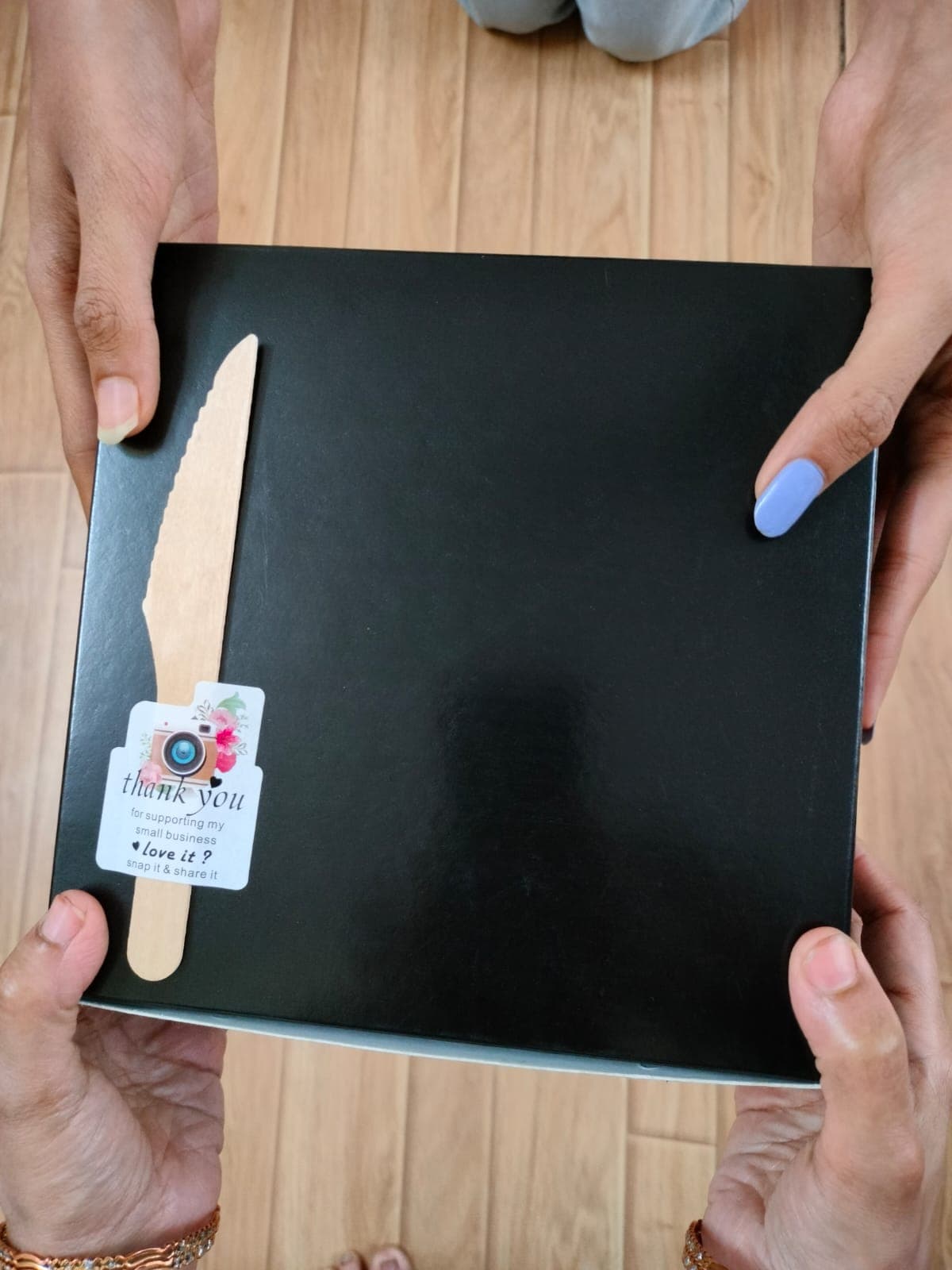 5. Branding
Branding plays a significant role at the beginning of any business. No matter how small or large a business you may have, branding helps you to increase your business. It helps to create a unique and special identity.
It helps to connect with a lot of customers quickly. The first step you can take is to create an attractive brand logo. Creating a logo that matches your brand and is quite simple and eye-catching will be great. You can create it yourself as there are a lot of free tools available. You can also take help from your friends or cousins who are creative.
After the logo is created make sure to print it on your packaging boxes and bags. It will help the customer to remember your brand. Try to avoid plastic and use more paper as it is environmentally friendly and a good initiative to reduce plastic and protect nature.
6. Promotion
Within a click you connect to the entire world, so why not connect people with your business and promote it? There are so many social media platforms available such as Facebook, Instagram, Twitter, and Whatsapp to increase your brand awareness.
Make an account and a page on Instagram and Facebook respectively. Request your friends and family to follow your page and share it with others. Keep posting regularly and keep them engaged. Post a few tips and tutorials which will help you to gain a new audience.
You can even send your products to social media influencers and food bloggers in your area. They can try them and give you a review and recommend it on their page. As they have a good number of followers mainly from their locality it will help to promote your brand.
You can also use paid ads and sponsored posts on social media if it fits your budget.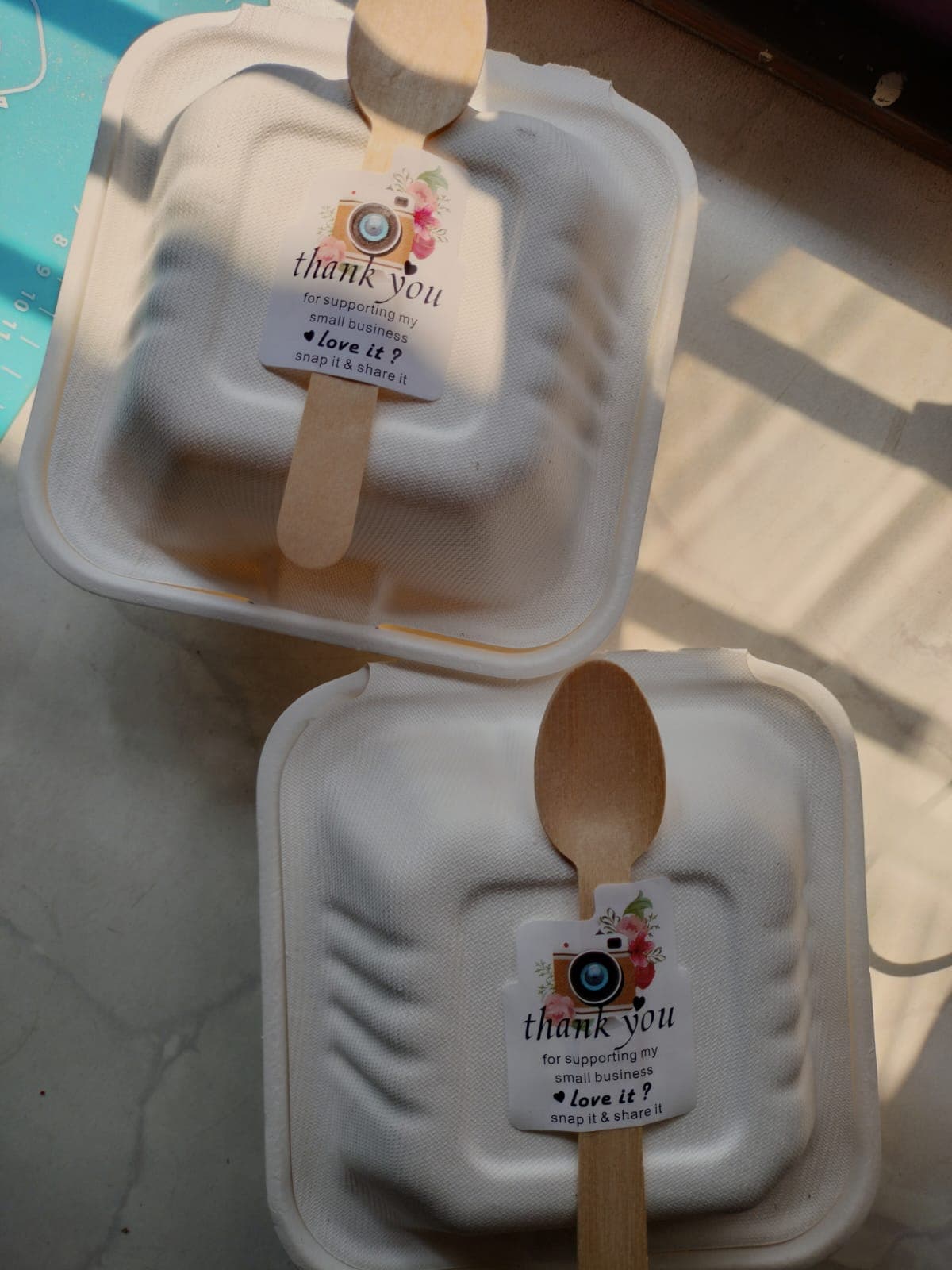 How to grow your Home Bakery Business?
Your passion and hard work will show results in a couple of months. You might need some additional help and your cash register would be ringing. You can then think ahead about taking your business to the next level.
But how can you grow your home-based bakery business? We help you by listing important points that can grow your business.
1. Licensing
This is the most important and beneficial step. FSSAI (Food Safety and Standards Authority of India), GST, Fire License, etc. If you have an annual turnover of more than 20 lakhs then it is mandatory to get a license. But initially, you can go for FSSAI registration. It will not require a lot of documents and conditions.
It will become a plus point as you will be registered as a home baker. And it will ensure that you as a home baker are providing your service properly by maintaining all safety standards with pure hygiene.
2. Events & Partnerships
We all have friends and relatives. Many of them are good at socializing and have got contacts. All you have to do is reach out to them and share your thoughts and plans.
For instance, you can connect with an event manager. As they organize many events they will need cakes and desserts for the same. Eventually, it will lead to your growth and promotion. Once people get to taste your products and like them surely most of them will contact you in the future.
Nowadays to promote small businesses people are organizing various exhibitions where one can put their stall and sell their products. In this way, you are introduced to a newer audience and you gain new customers. Try to promote your brand at such times by just creating good advertisements.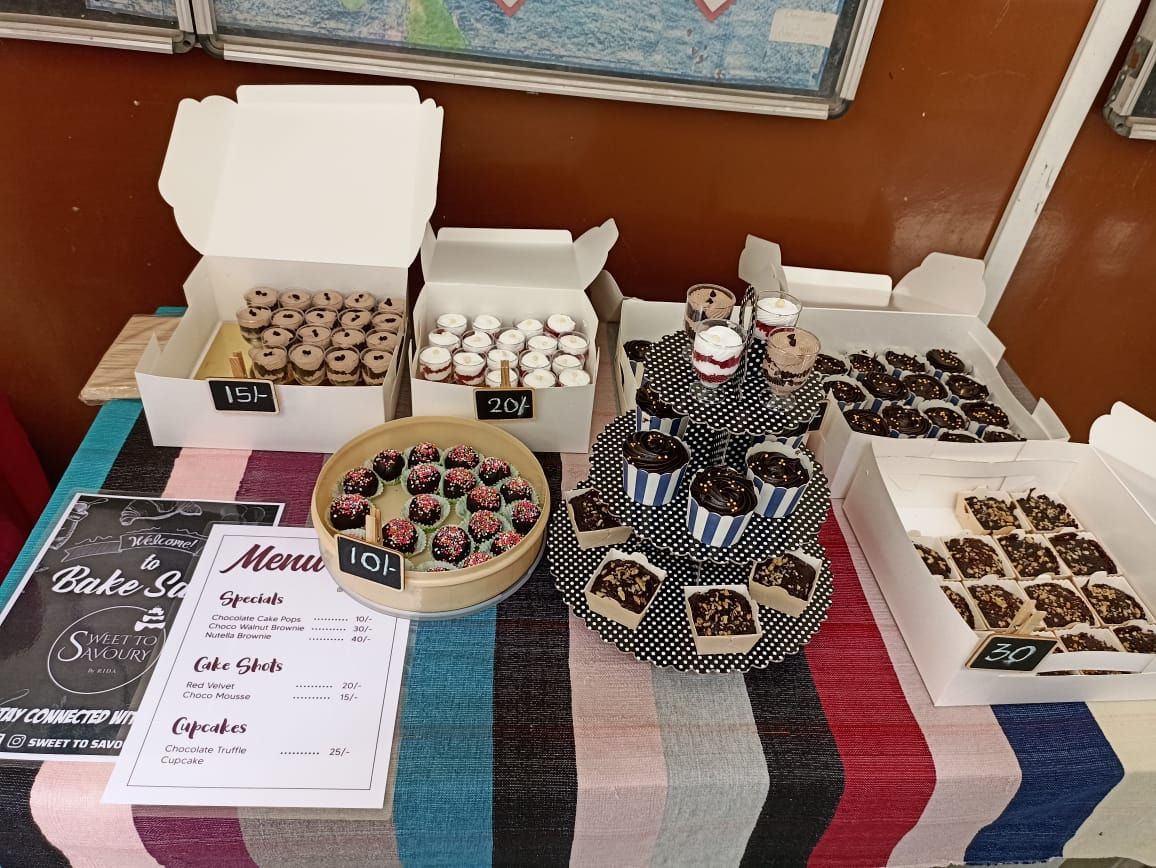 3. Keep Learning
Remember to keep learning and never stop. In today's social media world, new trends keep coming and going. These trends are the most demanded by customers.
You must keep on learning and updating your skills. It is the best way to enhance your business and will attract more customers. It will help you update your menu with new items.
Conclusion
The home bakery business has developed a lot since the lockdowns of 2020 in India. People have started gaining a good monthly income from this business. There are young women entrepreneurs emerging from this field.
The above-mentioned points are a step-by-step approach to starting your home-based bakery business. These points can decide the level and extent to which you might start. Starting a home bakery business is easy but not for everyone.
As mentioned earlier, passion is a key parameter. Many start, few sustain and only a handful grows and prosper.
Also if you follow the steps listed above you will definitely achieve growth and success. Things might go slowly but one day surely it will be transformed into a huge thing.
Similarly, if you want to expand your business but are lacking because of creative ideas you can connect with us. We will surely help you set up or expand your business. We can help you with creative blogs. For further details, you can even contact us by email or ping us through our contact page.