Every business knows that the customer is its lifeline and its bloodline. Every business owner wants more customers to grow their business. They strive to get new customers and clients to increase their revenues and profits. But how can you get more customers?
In this post, we look at 25 various ways to attract new customers and leads.
25 ways to attract more customers for your business
How can you attract customers for your business and improve your revenues? The answer is superlative customer service involves more than just training people to smile. It's about treating people the way they want to be treated.
It really comes down to good communication. And human relations skills equal good customer relations.
Here are 25 ways to get more customers and grow your business:
1. Develop your competitive advantage
You define your competitive advantage, the reason for buying your products or services. You define it in terms of the benefits, results or outcomes that your customers will enjoy from purchasing your product or service. Focus on the benefits of what makes your product better than others.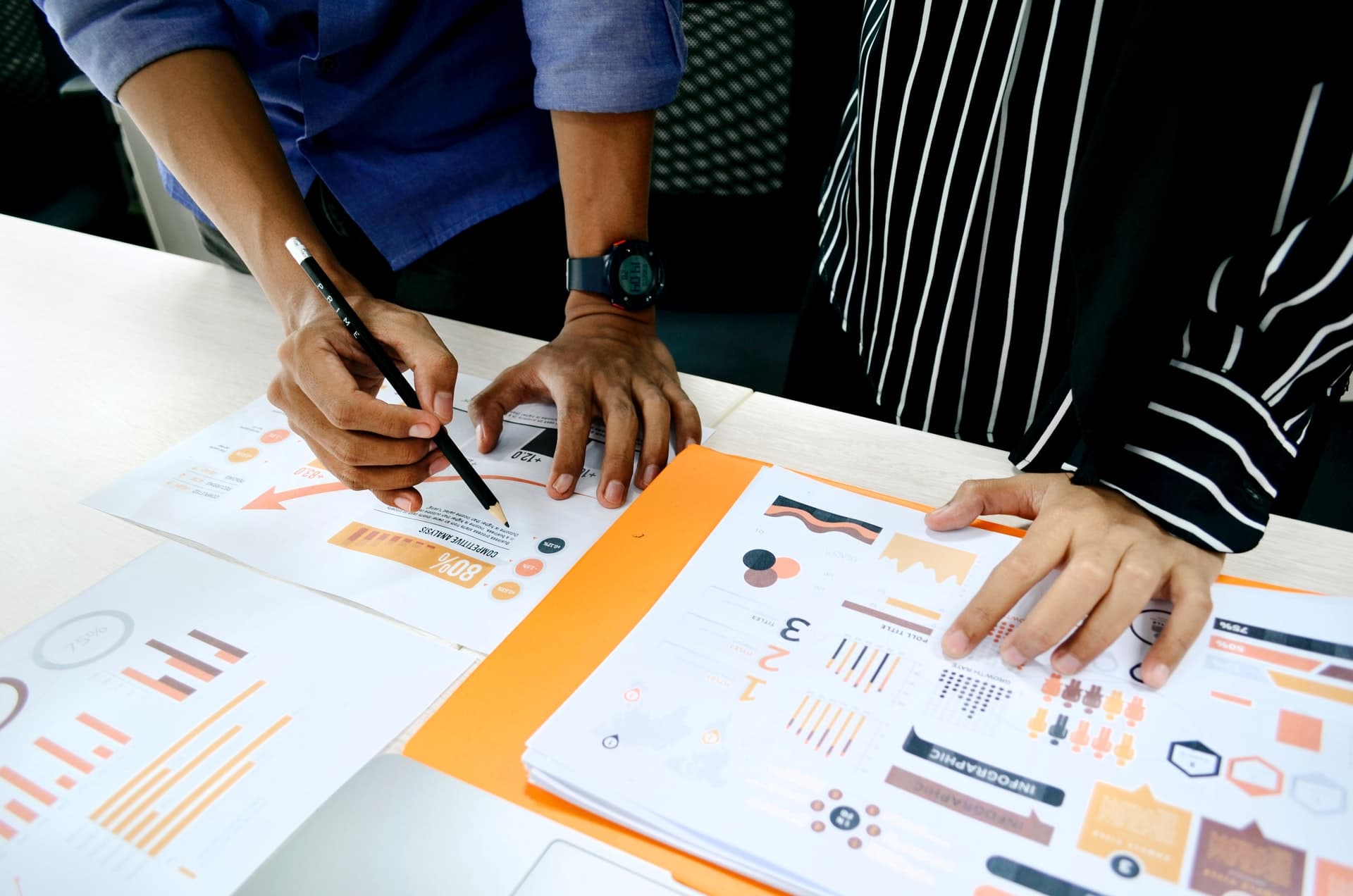 You attract new customers by pointing out the competencies and benefits that they can derive from using a product or service. Some businesses actually shout out in the markets about why people should buy from them. Advertising is a great way of telling the world how they can benefit from using your product or service.
2. Learning proper negotiation techniques
Skilled negotiators are usually quite concerned about finding a solution or an arrangement that satisfies both parties. They look for what are called "win-win" situations, where both parties are happy with the results of the negotiation.
Point out what your customer will be gaining by buying from you. Also when you are selling, you can focus on sharing their knowledge with your customers. A client or a customer making an informed decision will be more likely to come back to you for another sale.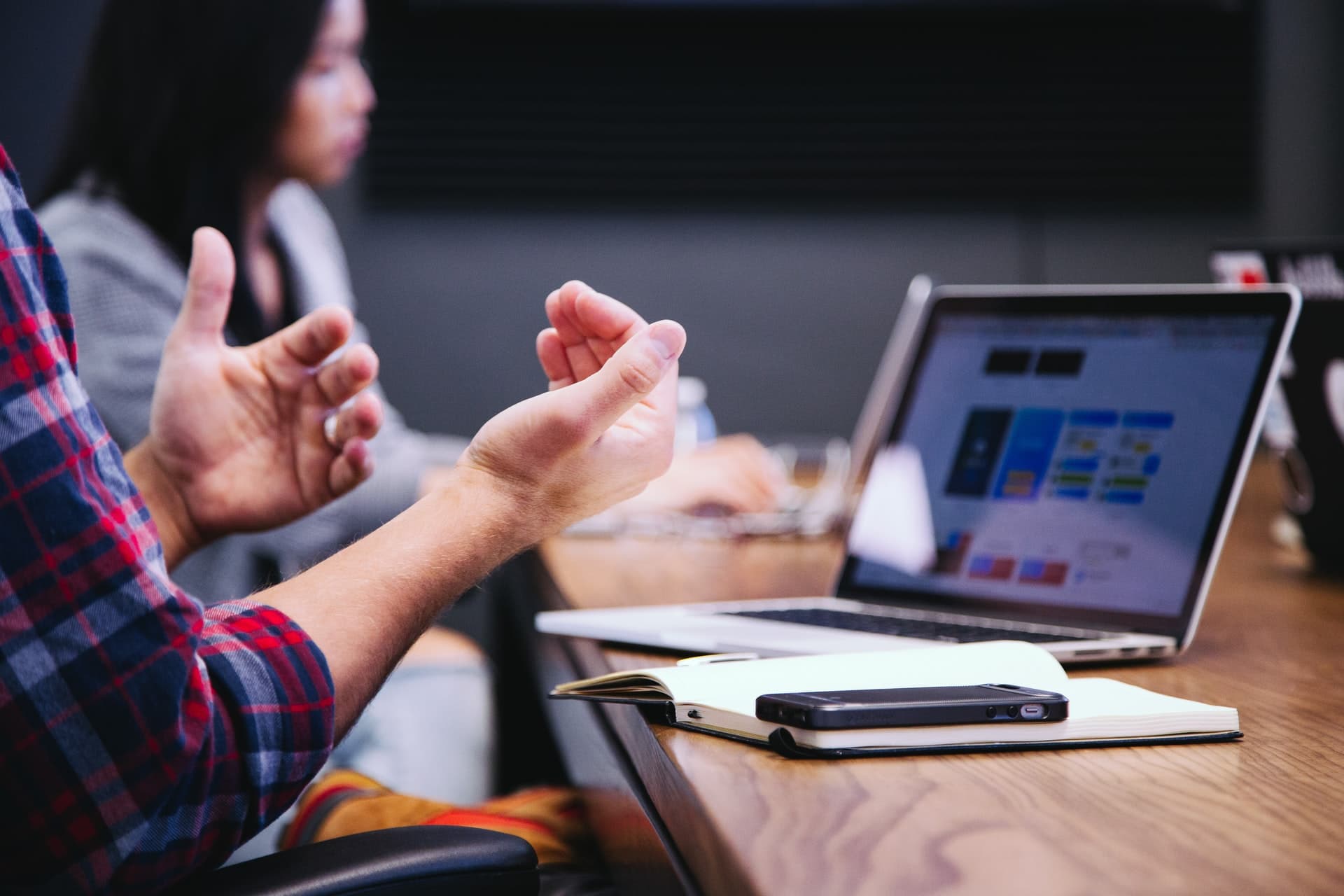 The best negotiators ask good questions to find out exactly what customer needs. They are patient and very well prepared.
Share your product knowledge with the customer so that they can make an informed decision. Rather than focusing on the price focus on the value that your customers will receive against the price that they will pay.
3. Hold in-person events
Hold an event to promote your product or service. If holding an event is not possible you can also participate in trade fairs and exhibitions that happen in your city and region.
When conducting an event or participating in one, try to collect leads with information such as email addresses and telephone numbers along with their names. Share with them some literature about your product or service so that they can think about it and no more when they later.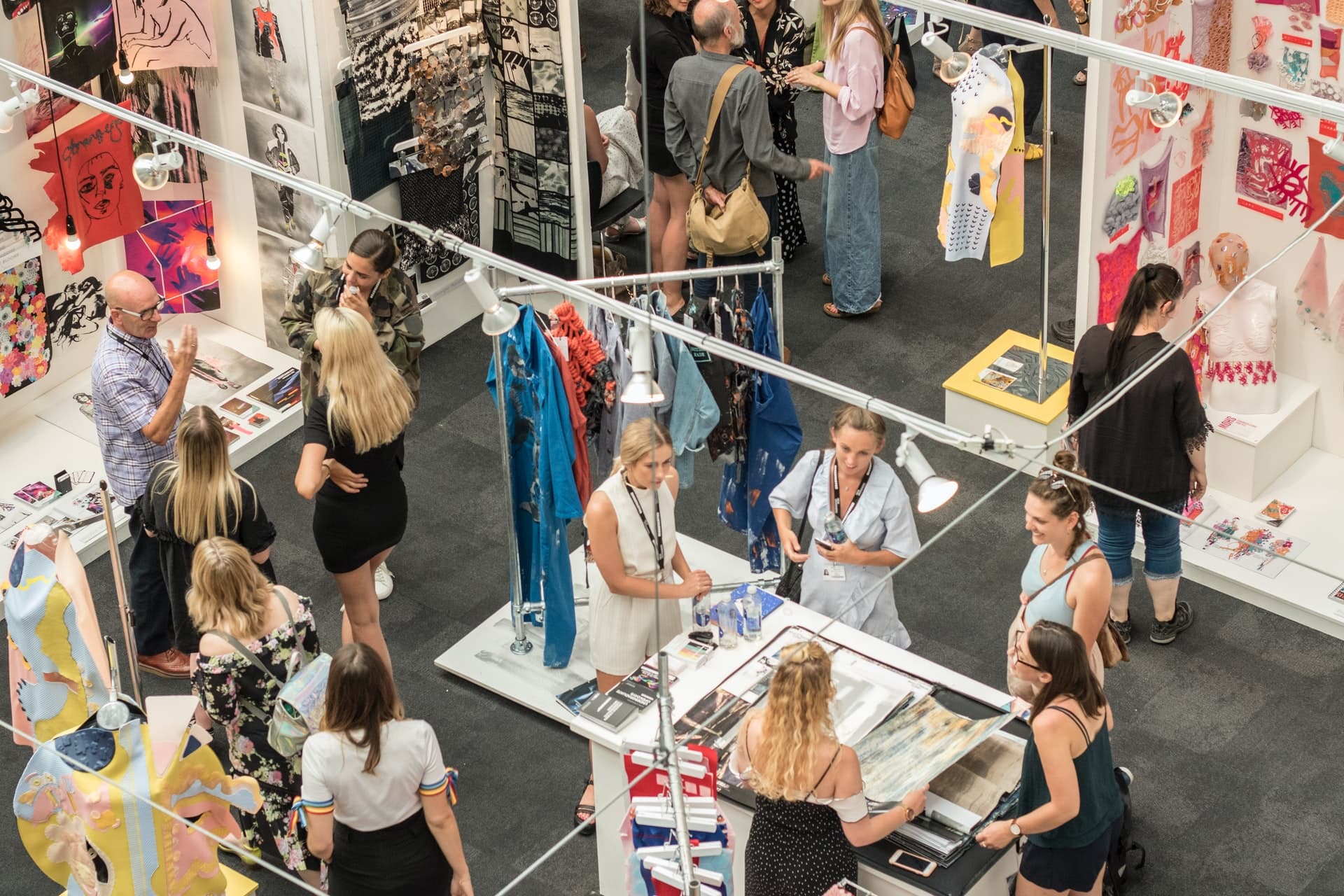 Events are a great way to increase eyeballs. Though in today's world events have become rare still they have their place.
4. Motivate your employees to advocate on behalf of you
Your employees are one of the most valuable resources in creating a customer base. They can be the users of a product and service if it is for the masses and they can share their experience with their family and friends. Your own employees can be your mascot as well as your brand ambassadors.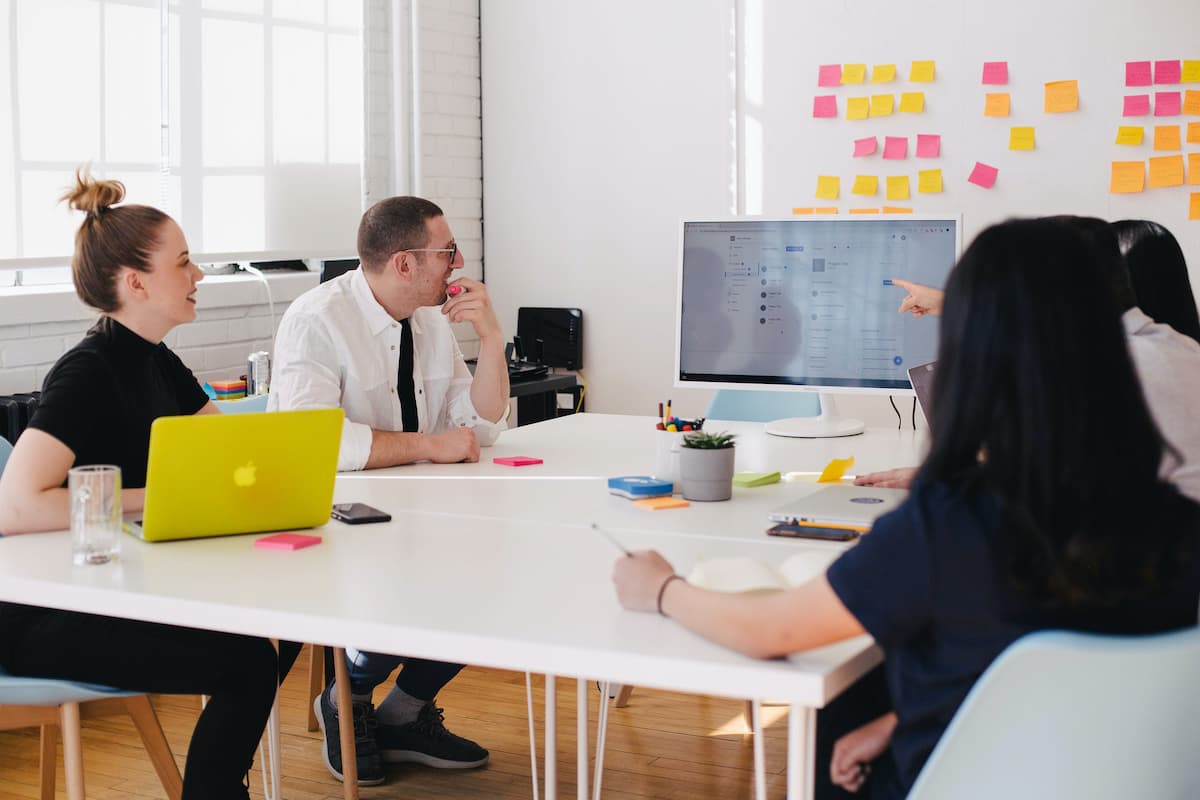 Some companies make the employees use their products and services and take their feedback to improve on it.  Such employees who give positive feedback about the product and service tend to generate more genuine customers and eat and bring more sales.
Imagine having your salesperson say to the new lead that they have to use the product and share their personal experience. The experience that they will share will be actual and more grounded. This will lead to the new lead converting to a customer easily rather than referring to a brochure or an advertisement.
5. Incentivize current customers in different ways
Keep happy customers coming back by giving them special deals or "members only" pricing. It's important to get to know your customers and celebrate milestones with them, too. Send birthday wishes through emails and SMS. Offer them special discounts on their birthdays. Also, an additional discount can be offered to your current customer if they refer a friend who buys from you.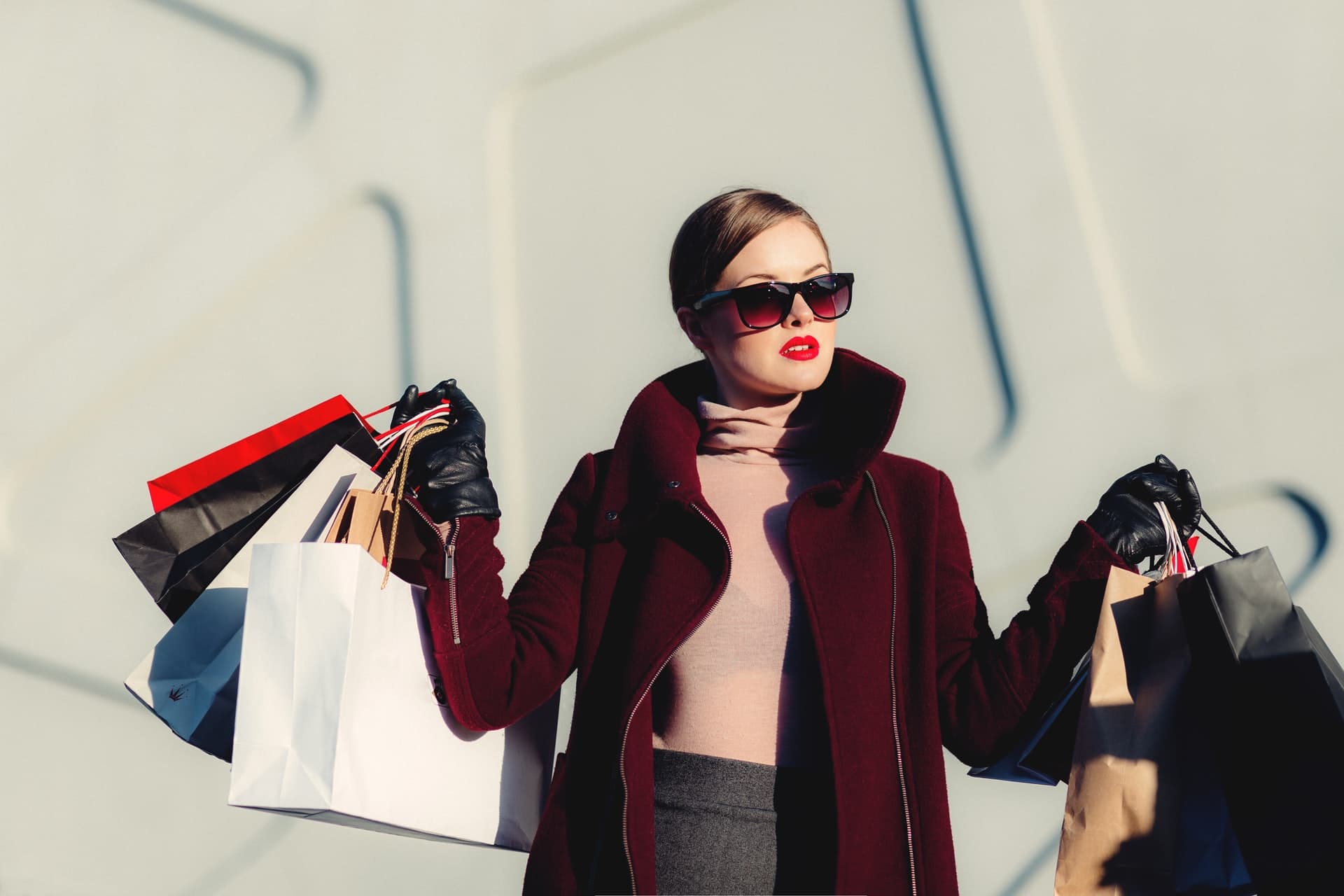 Attracting new customers is all about putting yourself and your business out there in new ways. You're likely to bring in a new customer base when you branch out into unexplored areas. Connecting with your customer in the online and offline world can help you boost your sales.
6. Host community meetings:
This is different from in-person meetings. Meetup groups are always looking for new places to get together. If you even offer your conference room or breakroom space for such meetups, you stand to gain from the people visiting you.
Book clubs especially love to meet at places where you can get food or coffee. They usually meet at coffee shops to discuss a book. Unknown coffee shops actually get repeated visitors after such meetups.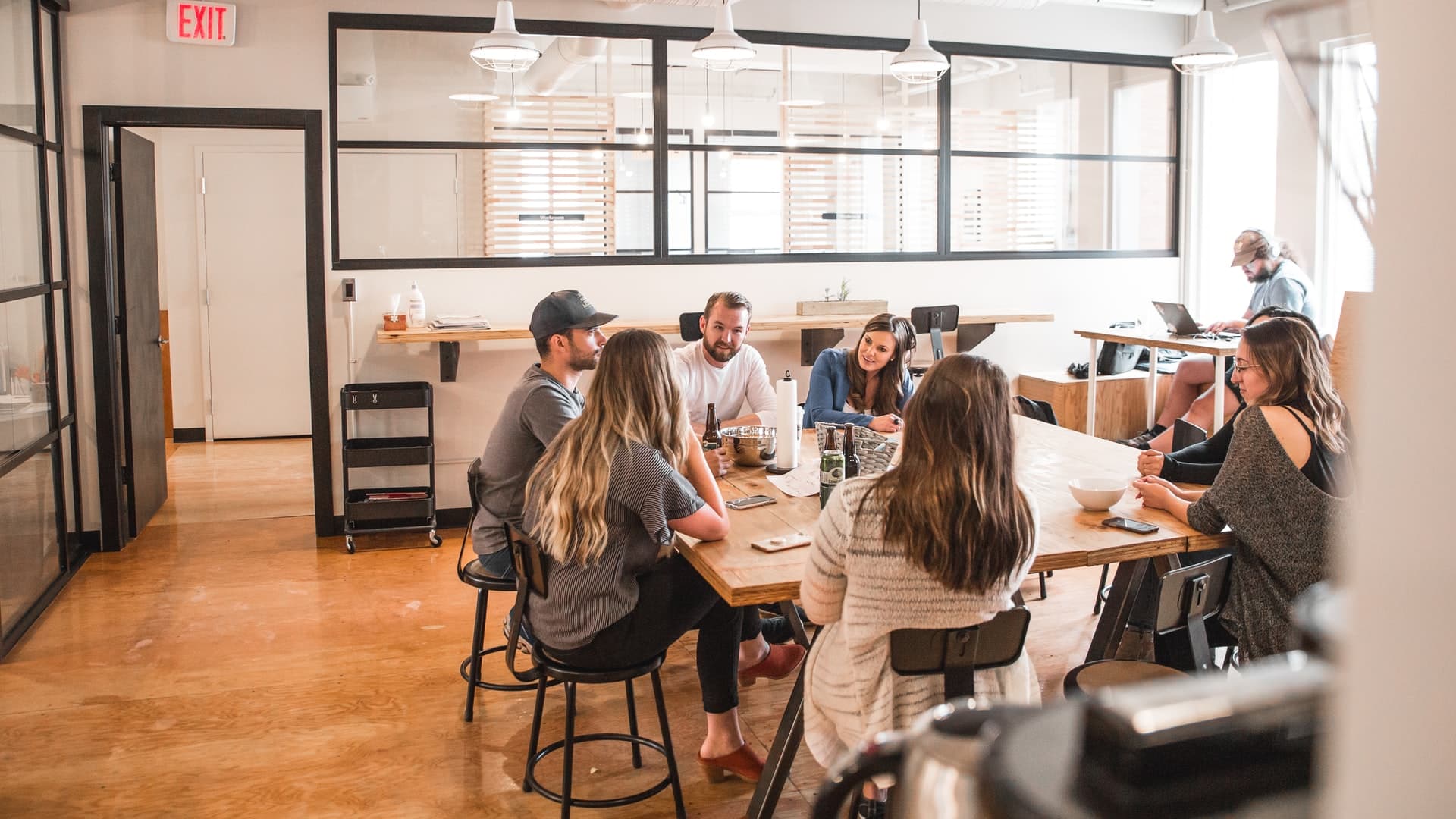 Look on the internet for meetups happening around. You can search for them in your neighbourhood or your city. Offer them to come to your space and see how enquiries and leads would come.
Toastmasters, an international organisation promoting public speaking is fresh ground for making new leads and clients. Many companies have their own clubs and invite other corporate clubs to host a session. This leads to increased visits and enquiries indirectly.
7. Meet new people
Networking is a great way to attract new customers. The more people who know about your product and services, the more people who can be potential customers.
But, here's a twist: It's not just owners and managers who need to be out there talking up your business, it's the people who work for you.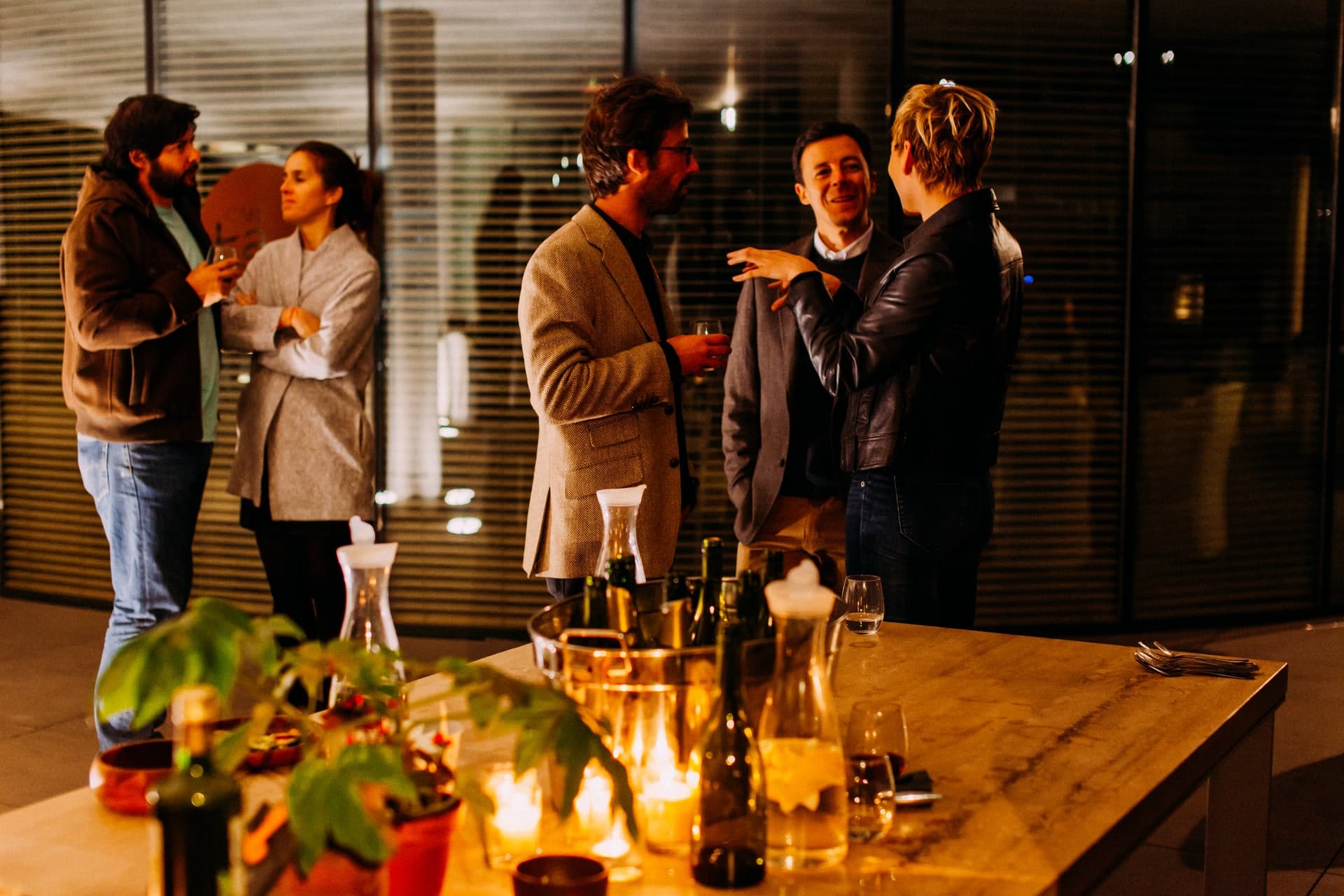 Encourage your employees to network for you. Build some time into their work schedules for them to seek out potential clients. Send them to conferences and nights out to promote your business.
Supply them with coupons and freebies to give away while they talk to people about the brand. Also, incentivise your employees so that they too take a genuine interest in this endeavour.
8. Offers discounts and deals
Who does not like free stuff? The answer is - Nobody. But then businesses can't always give out free stuff. Offer discounts and deals, they work well too. They are a low-cost way to attract more customers to your business.
People like to see discounted products and deals. People see them as an opportunity to save money. They are attracted to deals and discounts.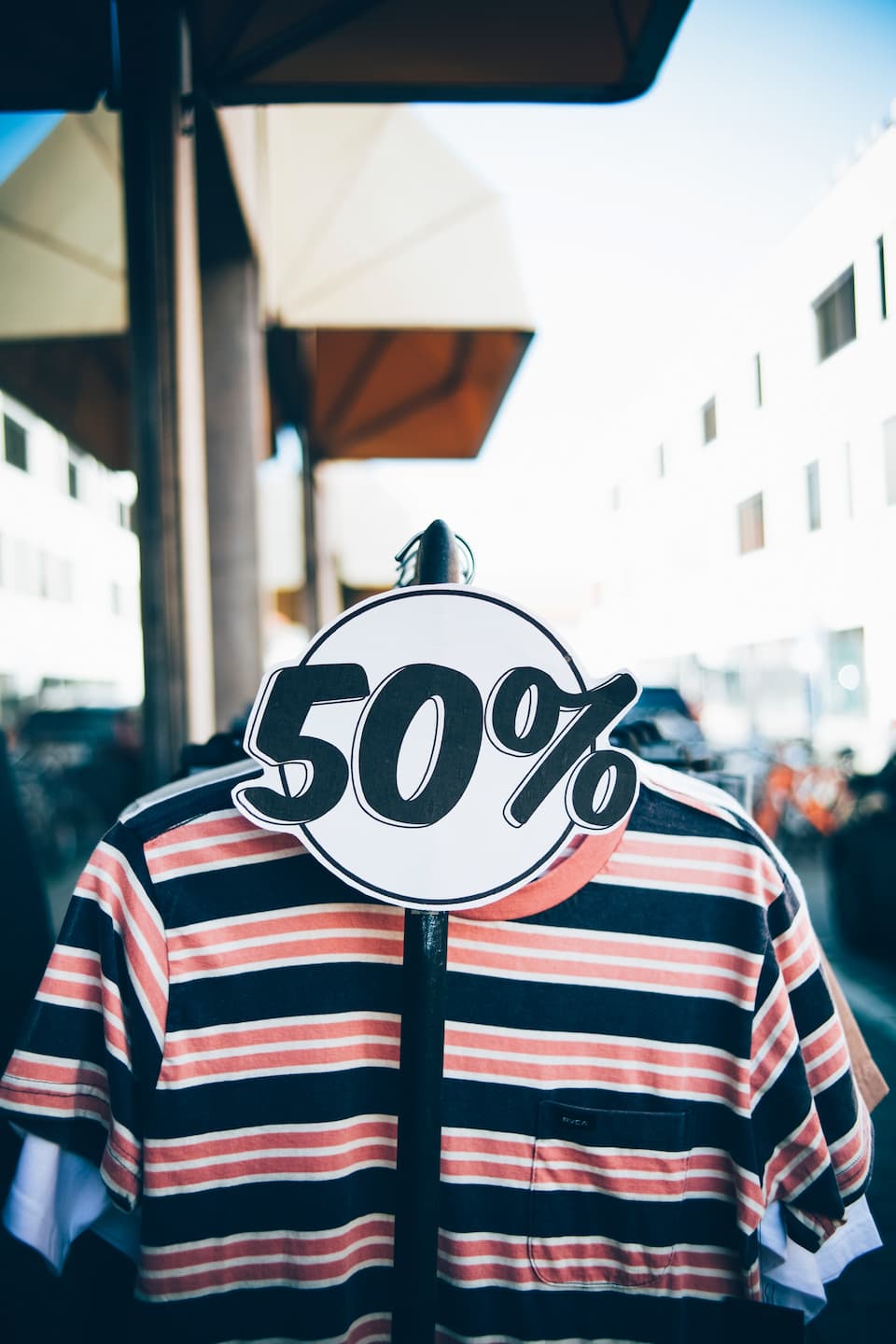 Discounts and deals usually influence customers to buy more than they initially planned. They love to grab the opportunity because the same products may not be so cheap tomorrow. It is a scarcity approach that your business can bank upon.
One of the best examples of this approach is the 'Big Billion Day' from Flipkart and 'Maha Bachat Sale' or 'Independence Day Sale' from Amazon.
9. Join up with other business
You will be surrounded by other businesses all looking to grow. A lot of businesses are not in direct competition with you. They might be able to help you and vice versa.
If you're in a similar but not identical business field, you could pair up to cross-promote each other's products and websites. You could each offer discounts to each other's customers via referrals and you could also link to each other's websites.
You might have seen banks tie up with financial services and insurance companies. Banks promote their products to you. Here, the customer base is the same but the products and services are different.
10. Referral Scheme
Word-of-mouth marketing is the best way to generate goodwill. While many customers will do this organically, it's just a fact that most of them will be looking for something in return. So, think about setting up a customer referral programme, offering free or discounted products or services in exchange for people sending new customers your way.
In online marketing, many companies offer returns in the form of an income or discounts to people seriously interested in promoting the products and services. Amazon associates program is a great example of this.
11. Know your competitors
Competitive analysis has become an essential part of any business. It's all about knowing their strengths and weaknesses. Gathering this information will help inform and fine-tune your own business approach. Knowing your competitors does not mean stealing their ideas.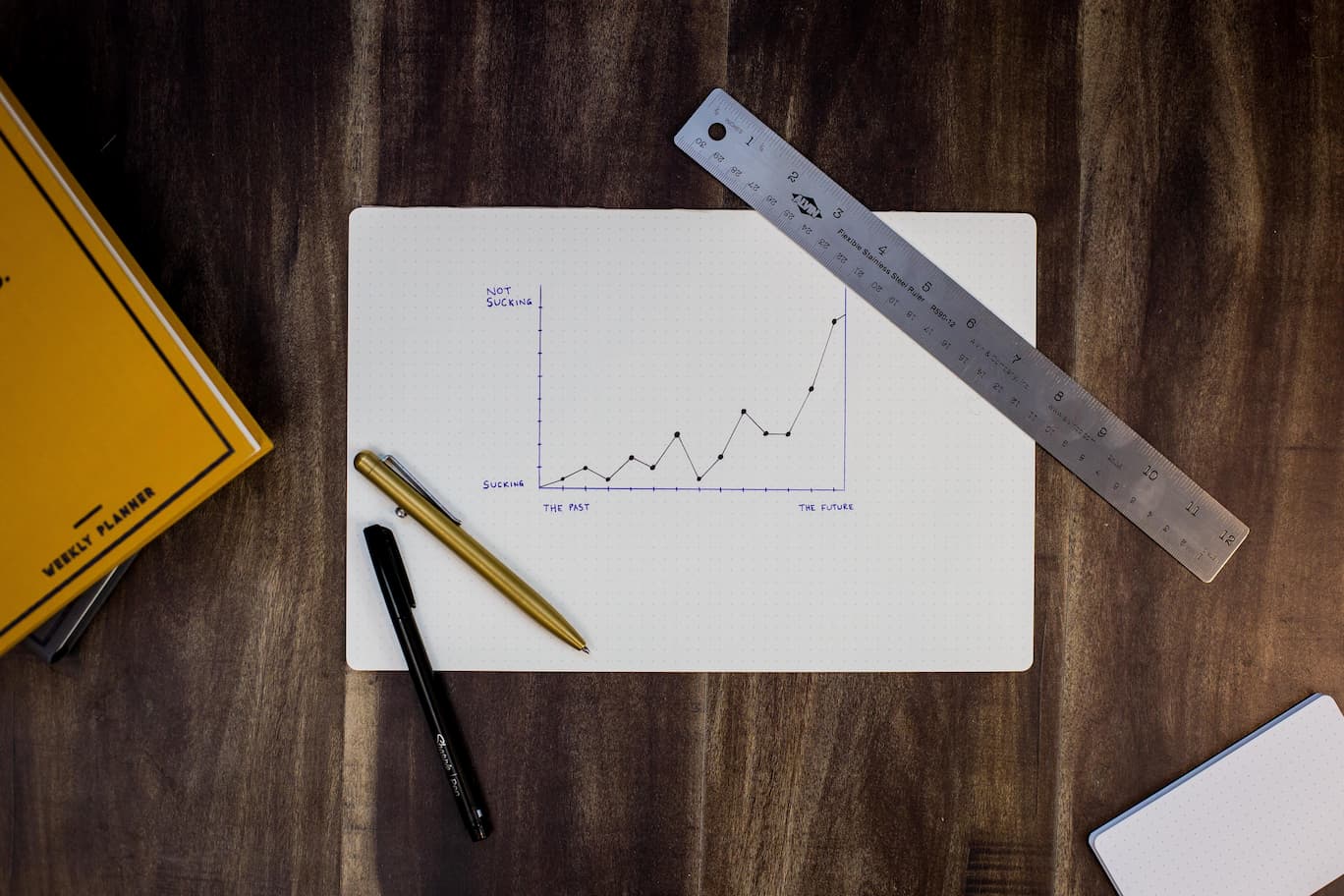 While analysing your competitors, it's important to know what you're looking for and how that information can help your business. For example, does your competition lack a solution that your audience is searching for? And is your own business in a position to provide this solution?
12. Leverage social media
The one place where your customers are most active is on social media. Social media is also one of the most cost-effective ways to influence your existing customers. You can also attract new customers.
If you use social media platforms the right way, you can work toward placing your brand in front of a large audience within a short time. By focusing on building relationships through social media, you can better magnify your marketing plans and gain a loyal following. Listen and respond to feedback.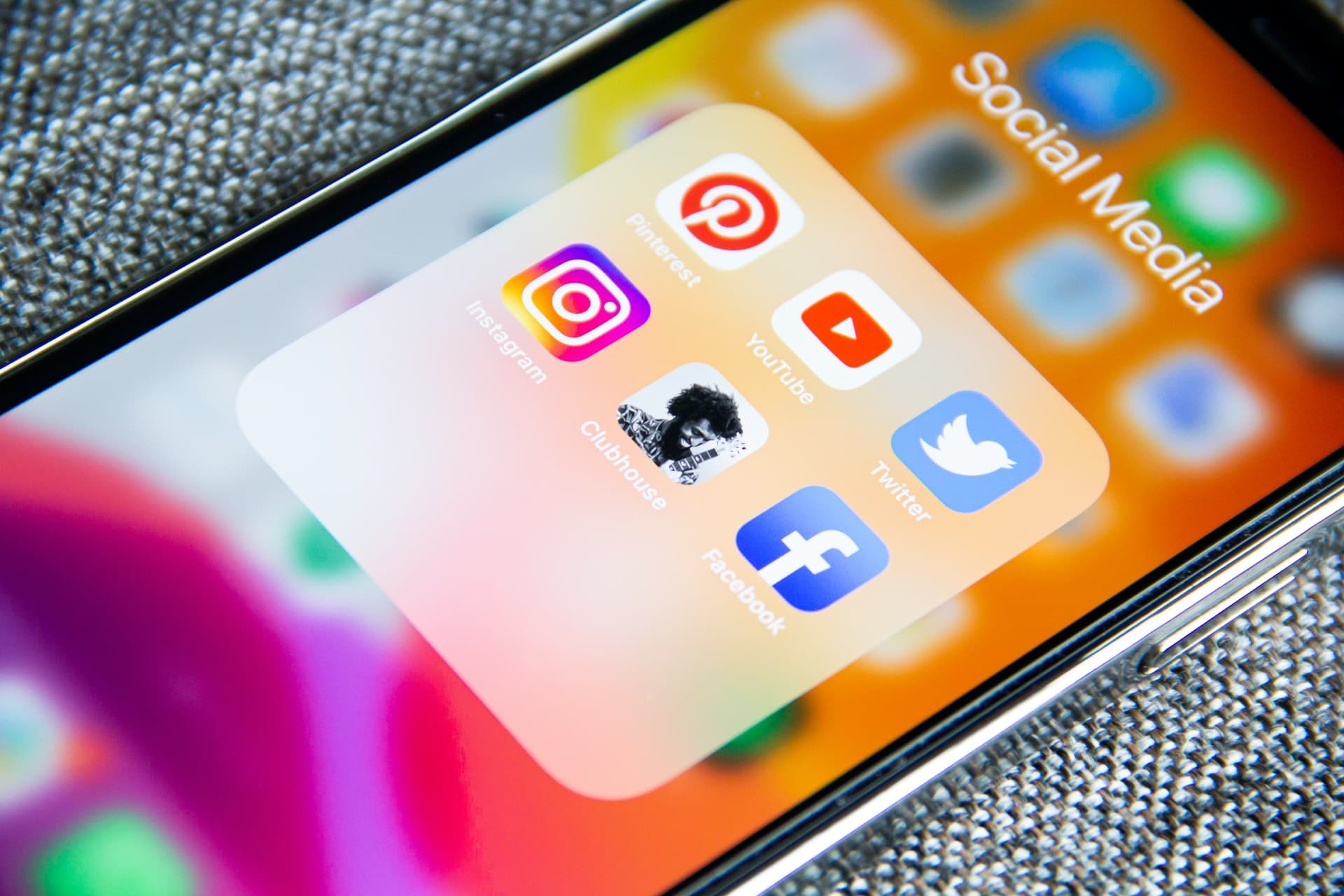 13. Create compelling content
No matter how strong your marketing strategy may be, it's the content you publish that people are going to talk about. If you notice your content isn't generating much engagement or isn't well-received, it could be because you don't possess enough knowledge about your niche.
Your main content goal should be to position your brand as an expert in the field. This not only attracts clicks and likes but also creates trust. For content to excel, you have to develop a solid strategy.
Remember, businesses doing content publishing get more leads than those who do not.  Engaging in any form of content publishing gives results. If you want o know how a blog or a knowledge base can help you increase your sales, then just ping us right away. We shall be happy to help you.
14. Get involved with your community
Locals love to see businesses that give back to and support their local area. One of the best ways to attract new customers is to show them that you care about your current ones as well. Make it clear that you listen and pay attention to what your customers want and are passionate about. If you invest in your customer base, they will invest in you!
Participating in community events is also a great opportunity for you to promote your brand awareness. Participating in local events puts you directly in the path of your closest potential customers.
You can start to build up your local business reputation and then grow it from there. Companies in many countries get involved with local bodies to help the local towns and communities with different resources.
15. Try Direct Response Marketing
Create messages directed at your target market, suggests Motter. "Learn to create ads that attract your ideal clients by giving them something of value for free to get them started in your funnel. Learn all you can about direct response marketing practices because they will teach you to focus on the results that matter. Create compelling messages that tell your ideal audience why they'd have to be a fool not to work with you. Show them you understand their pain and can make it go away faster and cheaper than they could without you."
16. Keep Content Fresh
Consistently updating your website and being active on social media works. New content is a great way to stay relevant. Show your prospects that you're actively engaged with your industry.
Find articles, infographics or studies that are related to your business. Post links on your social media accounts. Additionally, it can be helpful to maintain a weekly blog to showcase your own opinions and personality.
17. Don't Get Complacent
After experiencing a sustained level of success, some business people do not continue reaching out. They get complacent and they stop searching for new prospects. While there is certainly nothing wrong with success, you should never lose the initiative to do more.
Remember that, eventually, your existing customers may move on or go out of business, and you'll need to replace them somehow. If you allow yourself to become too satisfied with what you've already done, you may not be able to replace a customer who leaves, or you may miss out on a promising new prospect altogether.
18. Expect Resistance
It's human nature to follow a set routine. As you prospect for new clients, don't be surprised if you encounter resistance from people who feel set in their ways. If you sense that a prospective client is hesitant about doing business with you, listen to his or her concerns and do your best to address each of them accordingly.
19. Be Distinctive
Competition is stiff, especially for small businesses competing with big box stores. Competing on price is a dead-end. That leaves competing on customer experience.
Many small business owners feel there's not much time for branding. That there's not much budget, either. But being distinctive doesn't require a marketing degree or much money.
Try to give a unique experience to your customers when they buy from you or just visit you. They will surely come back again for the experience even if they do not buy today and maybe even spread the word.
20. Be Accessible
Show customers that you are available and willing to help them whenever there is a problem. Your business should be open to meeting their needs. It is not necessary to have a dedicated customer helpline or care centre but you can be reachable as a business through a call or email.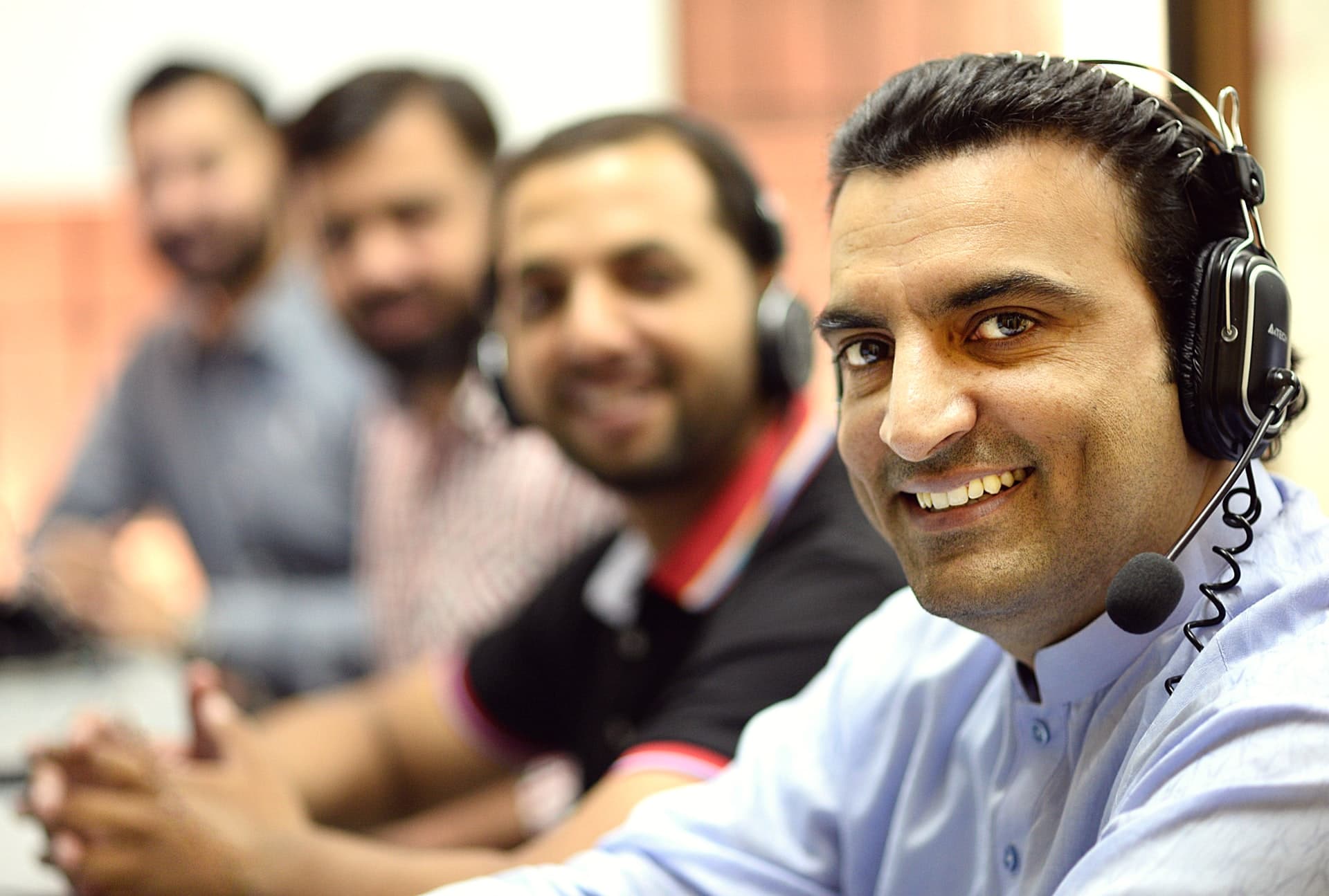 21. Promote your expertise
Generate interest and new customers by publicizing your expertise in your industry. Participating in industry panel discussions or online webinars, speaking at industry events or to groups your target customers belong to, or holding educational sessions or workshops will impress potential new customers with your subject expertise.
22. Use customer reviews to your advantage
Does your business get online reviews from customers? Cultivate your reviews and make the most of them. Link to reviews on your website and post signage in your location.
Urge your customers to check you out on Yelp (or wherever the reviews are). Social proof is powerful, and new customers are more likely to give your business a try if they see others praising it.
23. Offer discounts and incentives for new customers only
Introductory offers can lure curious customers to your door by providing a low-risk way to try your products or services. Track which customers redeem the special offer, then target them with a marketing message. Encourage them to keep buying from you.
Many online services offer a trial period of 14 days before the customer opts0in for their service and start using them at a cost. You can try the same with your product or service as it suits you.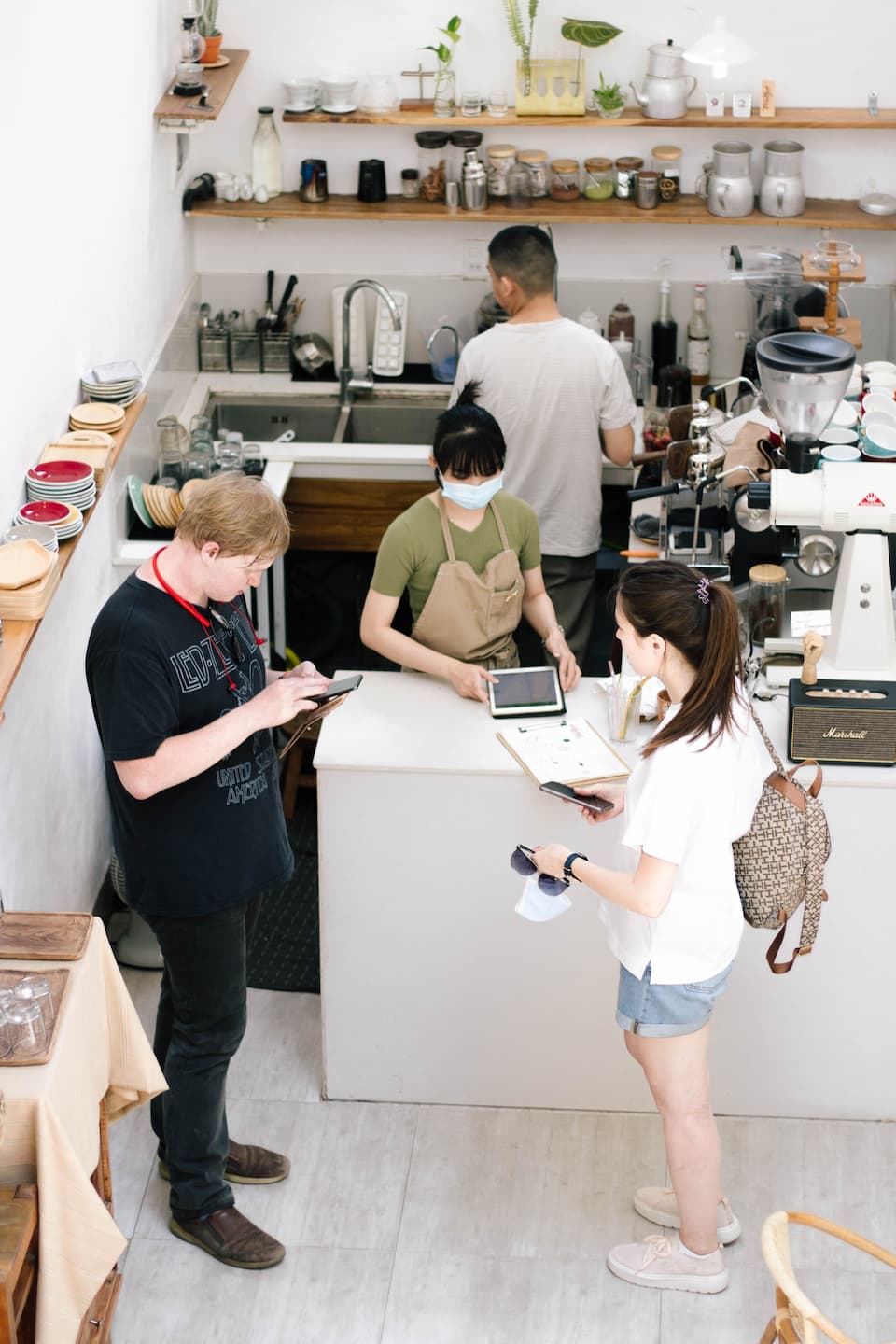 24. Referrals from your network
Landing referrals from networking or past business associations isn't just a cheap way to pick up new business. It's also a way to pick up customers with the highest retention rates. What's more, referral customers tend to purchase more over time and in turn, become a source of additional referrals.
How do you find referrals? Beyond having a product or service that's in demand, you must have a clear idea of who your "perfect" or "ideal" customer is. That way, you can communicate to others in your network what type of customer you're looking for.
You can also focus your own products or services to meet the needs, wants or desires of that very specific profile. Then, you need to ask for referrals from satisfied customers. Be sure to also find ways to continually thank your sources for their ongoing advocacy of your business.
25. Strategic Alliances
You might take that partnership a step further and form what's known in the industry as a "strategic alliance". Strategic alliances can sometimes last for many years. For instance, a Web designer and an ad agency might send each other referrals for clients who need added services.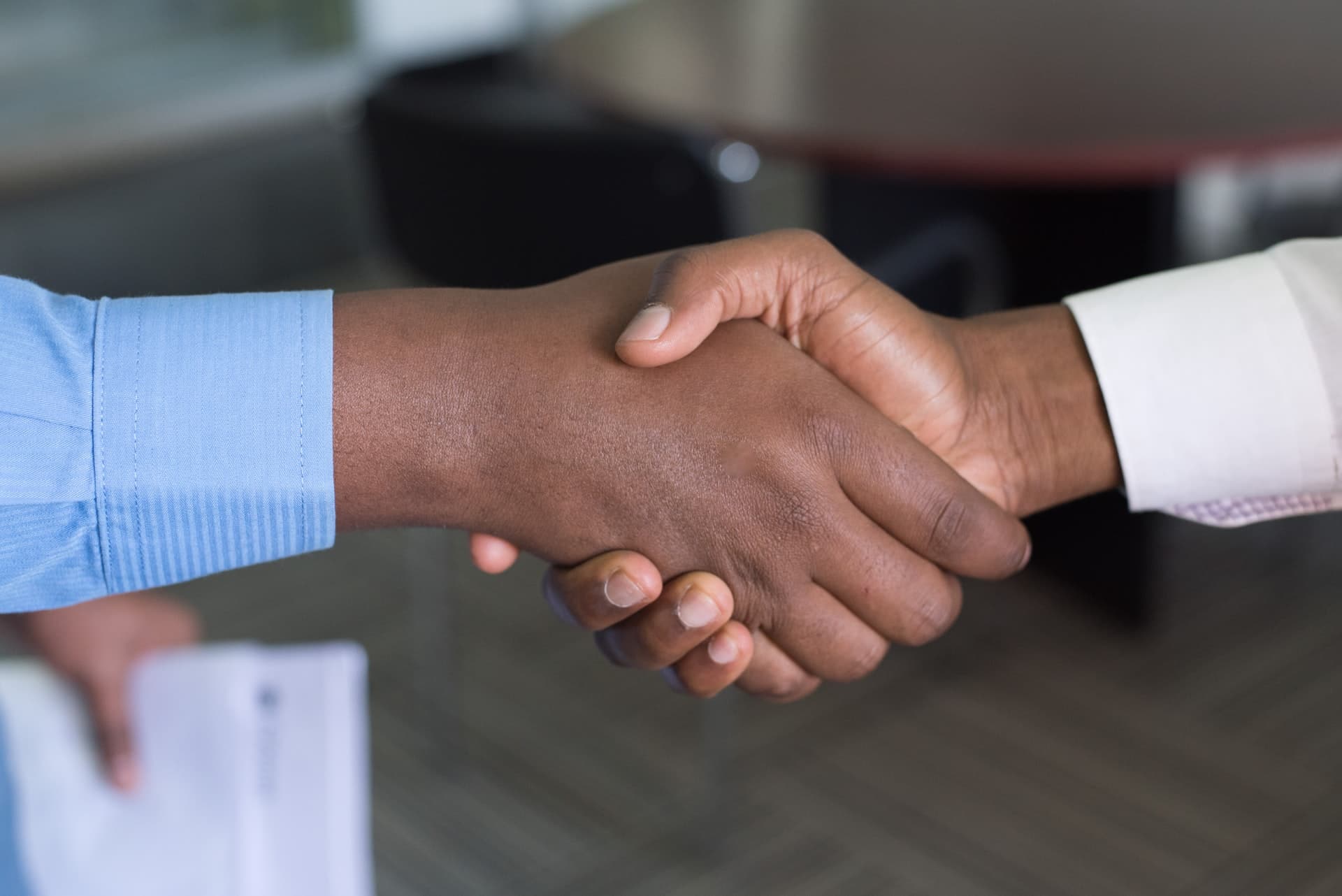 Conclusion
Whether these tactics will work for you depends on how much you actually like doing them, and how well you do them over time. Marketing rarely works in isolated spurts.
So pick one or two of these, execute it as well as you can, and give it time to grow. All you need is one strong winner to have a nice new stream of customers. For further marketing help, queries and techniques you can also contact us @ThinkLeafSoln.