Toys have been in India for millennia. Toys are the first thing that children interact with. They are a tool for entertainment as well as learning. People from every stratum of society buy toys for their children.
The toy industry in India has been very old. Toys have been made out of wood and glass. Many cities in India are known for their toy production. The town of Sawantwadi in the Konkan region of Maharashtra is known for creating wooden toys.
In the early 90s, foreign brands entered the Indian toy markets. They introduced newer categories and brought new products to Indian markets. The emergence of branded toys and foreign players exposed children to a new world.
In this blog post, you will find:
How the import of toys happens in India?
How to start a wholesale business in India?
How to start a retail business in India?
Present scenario of the toys business in India
Short Interview with Mr Gufran - Partner at Sani International
How to start a toy business in India?
The toy business in India can be started in 3 different ways
The first way is manufacturing the toys,
The second way is importing the toys and
The third way is to trade them
You need to have adequate capital and resources for all 3 ways. As a wholesaler or retailer, you would require far less capital comparatively.
Starting as a manufacturer you need to set up a factory. Toys manufacturing in India is encouraged by the government through subsidies and schemes. When starting the production you should keep in mind that this process is time-consuming and cumbersome.
How to start the import of toys into India?
As of 2020, the majority of the toys sold in the Indian markets are imported from China. The Chinese imports account for more than 95% of the total toys sold in Indian markets. Branded as well as unbranded toys are manufactured and imported from China.
To start as an importer of toys in India you need to have the required licences. The capital requirement for an importer vary. It depends on the quantity and the quality of toys that one intends to import and sell in the Indian markets.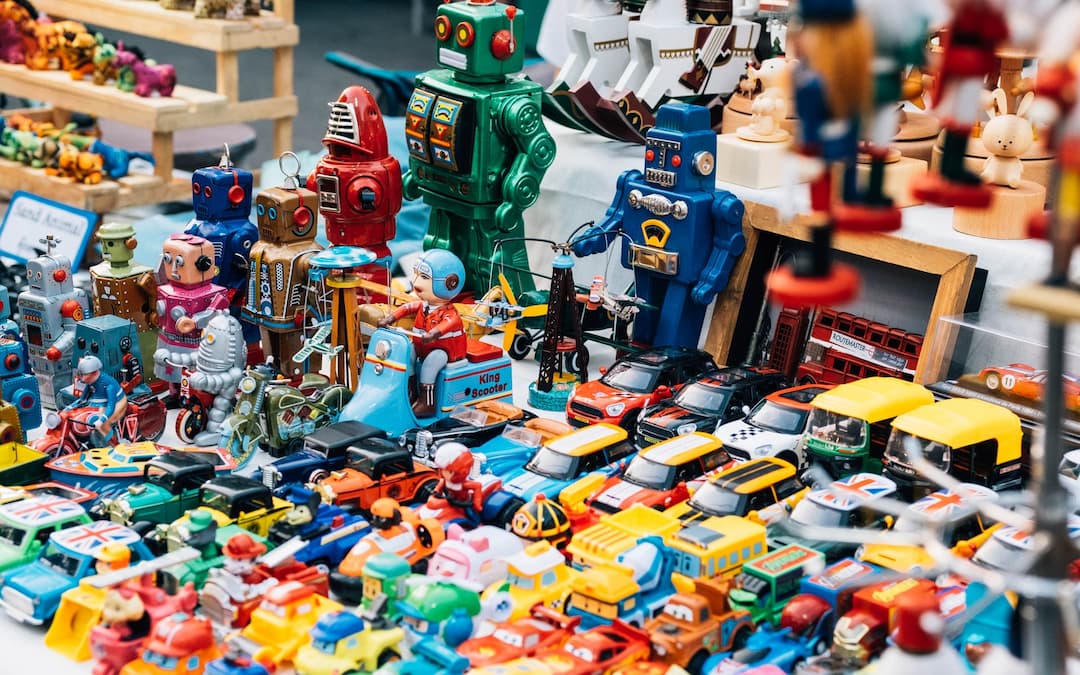 An importer needs to have adequate storage facilities to store the imported quantity. The time between import and sale can vary from a few days to a few months. Hence to manage the stock an importer should have adequate storage facilities.
Toys Importer should have good knowledge of materials and the manufacturing methods employed. This will help one to select and purchase the required toys at the best rates.
The profit margin of importers is not known for sure. Many a time they import it and sell it at profits. But sometimes due to lack of demand, the importer has to sell their toys at a loss.
When we surveyed the Indian markets we found that the importers import toys in different quantities at different times. You will find some importers having a specific category or a handful of categories of toys being sold. Whereas some importers have more than 15 to 20 categories of toys with them.
Importers sell their imports to wholesalers and stockists. They do not sell loose quantities.
How to start a wholesale business of toys?
The wholesale business of toys involves selling toys in bulk quantities. In India, wholesalers sell toys in bulk quantities measured in cartons. These cartons are sold to retailers who in turn sell them to the consumers.
Wholesalers deal in only bulk quantities of cartons. It should be noted that importers may also act as wholesalers. All they require is a place in a suitable marketplace to sell their merchandise.
Starting a wholesale business requires adequate capital. This capital is used to purchase bulk quantities of different categories of toys. Also since the quantity is huge the wholesaler requires proper storage facilities in form of godowns.
Since Wholesalers work with multiple importers and brand their planning of capital allocation for purchase is crucial.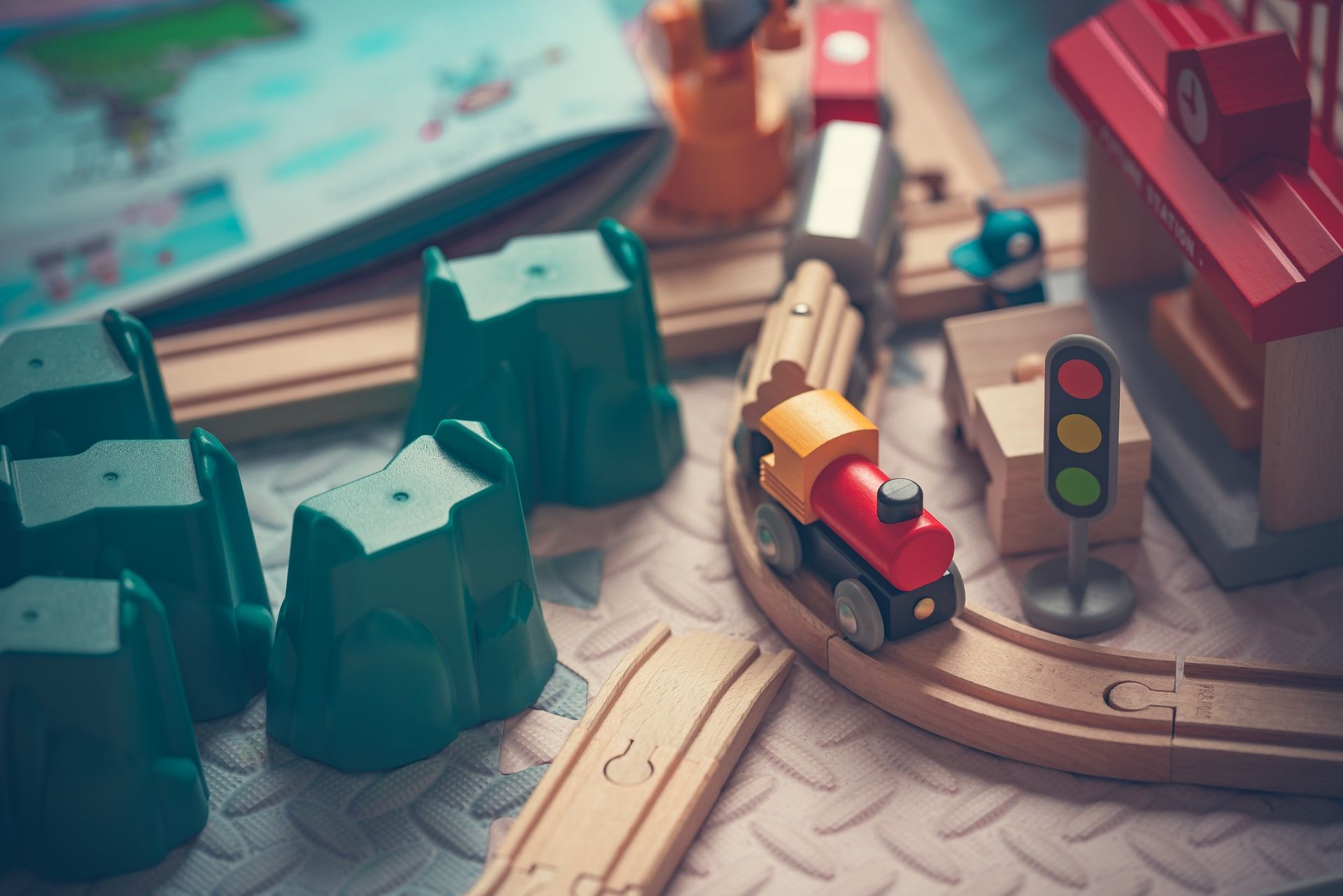 Wholesalers are a key link in the supply chain. They buy in bulk and have good pricing in place. They stock the quantities which they sell at a markup. The wholesalers tend to decide the pricing of the product in the local markets where they operate.
To start a wholesale business and sustain it requires time and a good amount of capital. If you have limited capital then having a good credit line with importers is crucial.
How to start a retail business in toys?
Starting a retail business in toys in India is easier than starting a wholesale business. For starting a retail business you require a shop and working capital to cover expenses. You can rent a shop if you do not own one.
If you have limited capital then also you can easily run a retail business. Most wholesalers in India tend to give retailers a credit line. They allow 3 to 5 transactions to be done in cash to have an understanding established. Then the wholesaler gives you a credit limit.
The credit provided by the wholesalers is of short duration ranging from 15 days to one month. The retailer can take advantage of this credit line and manage the capital to get the maximum returns.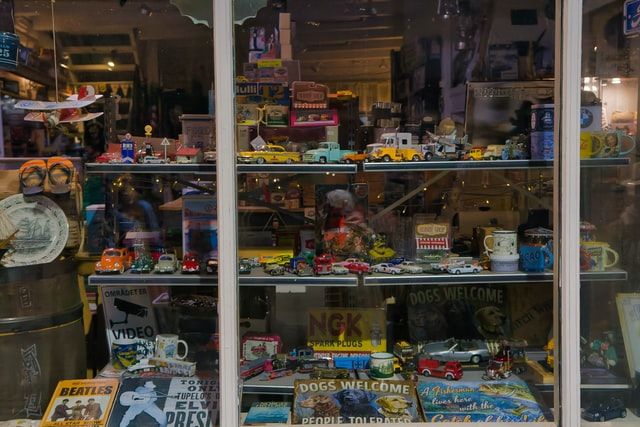 Retailers have another source of supply of toys. Brands such as Mattel & Hasbro have established themselves and their brands in Indian Markets in the past couple of decades. Brands also supply their toys to retailers through their registered dealers spread across the country.
Branded toys sell in lesser quantities in India. Yet they are a part of the catalogue for the retailer. Retailers do not shy away from keeping and selling branded toys. Brands source from their designated factories (mostly in China).
Retailers tend to have the highest margins. Retailers have margins anywhere from 30-50% of the MRP. But do not get swayed away by the high margins. Retailers also have high expenses and overheads. Retailers cover their expenses of running a shop within these margins.
The key difference to be noted between importers, wholesalers and retailers is that retailers sell their products in loose quantities.
Present scenario of the toys industry
Currently, the Indian market is full of plastic toys. The share of wooden toys has decreased over the last couple of decades. Plastic toys are major imports from China and a small percentage is produced in India.
The toy business in India runs traditionally. Toys sold in India are either imported or produced in India. These toys are sold to wholesalers who sell to retailers at a margin. These retailers sell the toys to consumers at heavy margins. The end customers are mostly parents.
Trends in Business
To know more about the industry we approached Mr Gufran from Sani International. Sani International deals primarily in toys. It also deals in baby care products, stationery and related novelty items.
We asked a few questions to Mr Gufran related to the industry. The answers are as below provided by him:
Q. How do you see the toys business in India?
A. The toys business in India is good. We have a huge customer base as an industry. Also on the firm level, we tend to have a good number of customers.
The toys business is an evergreen business. The population is rising in India which is beneficial for our business. Everyone buys, right from the rich to the poor wants to give their children toys to play with. There is an emotional attachment to toys in India.
Q. Is there competition from games and consoles?
A. Yes. There is competition from consoles and the gaming industry. Consoles are kind of easy. But they make the kids lethargic.
Gaming competitions have fuelled the growth of consoles. Owning a console has also become a status symbol for kids. With technology in every part of our life kids have become tech savvy and the sale of consoles and gaming is on the rise.
Q. Will the manufacturing of toys increase in India?
A. Yes. But in limited terms. Manufacturing is increasing but slowly. To match the current level of imports, manufacturing will take some time.
We can target exporting toys. But we need to match the quality of toys being manufactured in India as well the variety.
Q. What are the major challenges for the toys business in India?
A. Increase in tax rates is a concern since the rates go up and people tend to delay or stop their purchase. In manufacturing, we need more input material availability. Since manufacturing in India at a large scale is a target we should have a continuous supply of raw materials.
Manufacturing hubs are absent. If we have these hubs then more companies can manufacture and everyone benefits.
Q. What are the growth opportunities in this sector in India?
A. Export opportunities are there. We require good manufacturing facilities. Also, STEM toys are a new segment which is gaining attention. New startups are coming up with innovative games and toys to play with.
Conclusion
The toys industry is an evergreen industry that has survived centuries. Though toys are not a basic need like food and clothing yet it has consistent demand and supply.
Starting a business of toys can be beneficial and profitable both in the short as well as long term. But care should be taken to avoid losses.
So now you know how to start a toy business - be it import or wholesale or retail. If you liked this post then share it with others and connect with us along with your feedback.