When setting out to build your first website, you must have encountered the word 'WordPress' at least once. You must have been suggested to build your website - be it a One Pager, e-commerce or Blog - on WordPress. People having exposure to website building and maintaining have their own views about WordPress. Most of them, a vast majority of them have a favourable view towards WP. Most often they even swear by its simplicity and ease of use.
What is WordPress?
WordPress is a web-based open-source software program or platform which runs over 500 million websites. WordPress is known as a content management system, or CMS for short. WP is a solution that is ready to be used but it does require a certain level of technical competence or knowledge. After deployment of the WP package and customisation, any layman with little knowledge of computers and browsers can use it.
WP can be used to make blazingly fast websites. You can use it for a simple one-page website or a complex e-commerce website selling multiple hundred products across various categories. Many well-known brands and organisations use WP as a system to run their website. Notable examples are Mashable, NASA, the White House, Wall Street Journal, and Tech Crunch. Check out our previous post - What is WordPress? - to know in detail about WP.
Now, if you find yourself wondering, "Why use WordPress?", you've come to the right place. Pondering this question means you've at least researched WordPress a bit or heard about it from a friend or colleague. Let us help you weigh the pros and the cons of choosing WP as the preferred system for building and maintaining the website.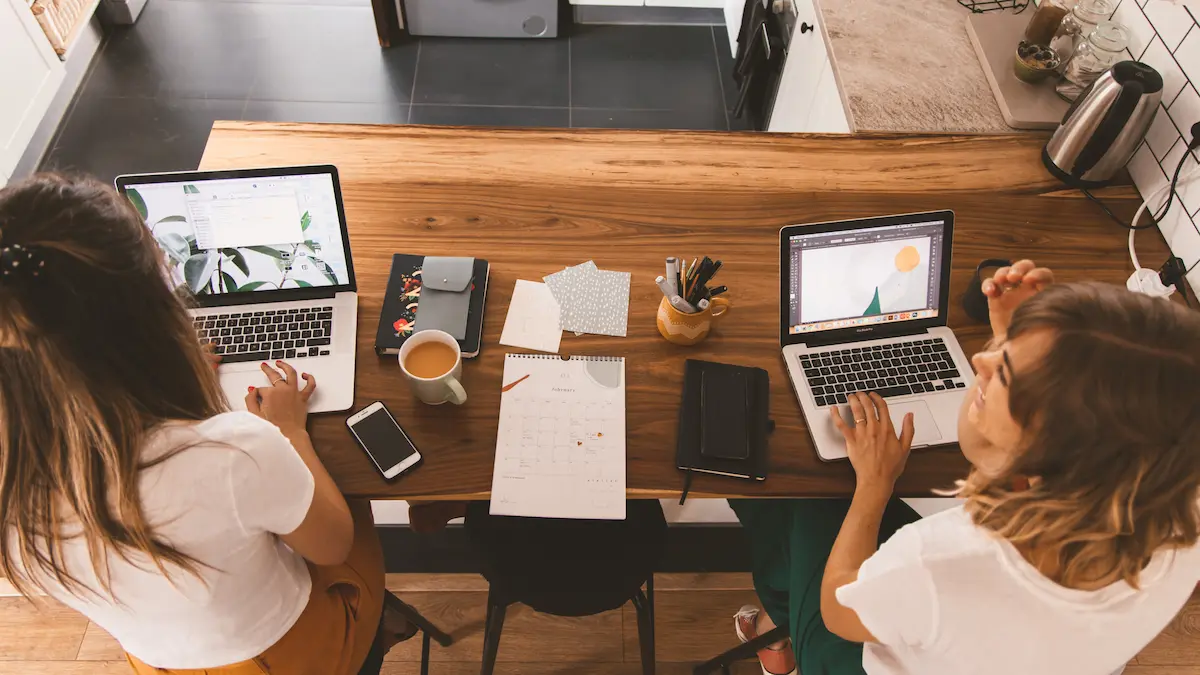 Why should you use WordPress?
WP is a robust tool for creating and managing your website. Blogs, business websites, personal sites, and eCommerce stores alike can benefit from using WordPress. There is a reason why over  74 million websites of all types and sizes use WordPress to post new content each second.
WP has been a favourite among both web-savvy users and web novices alike because of how simple yet powerful it is. If you are thinking of creating a website then you really should consider starting with WordPress. It will save you a lot of time - your most valuable resource.
40%+ of the web is built on WordPress
Now let us go through some very crucial points that make WP an ideal choice as a system for making websites:
#1 - WordPress is free to use
The software is free to download and use. Anybody can download a copy of the latest version of WordPress from its website and install it on the local server or upload it to a specific server. Though this activity involves technical knowledge on the user's part, it still is feasible from using any other software.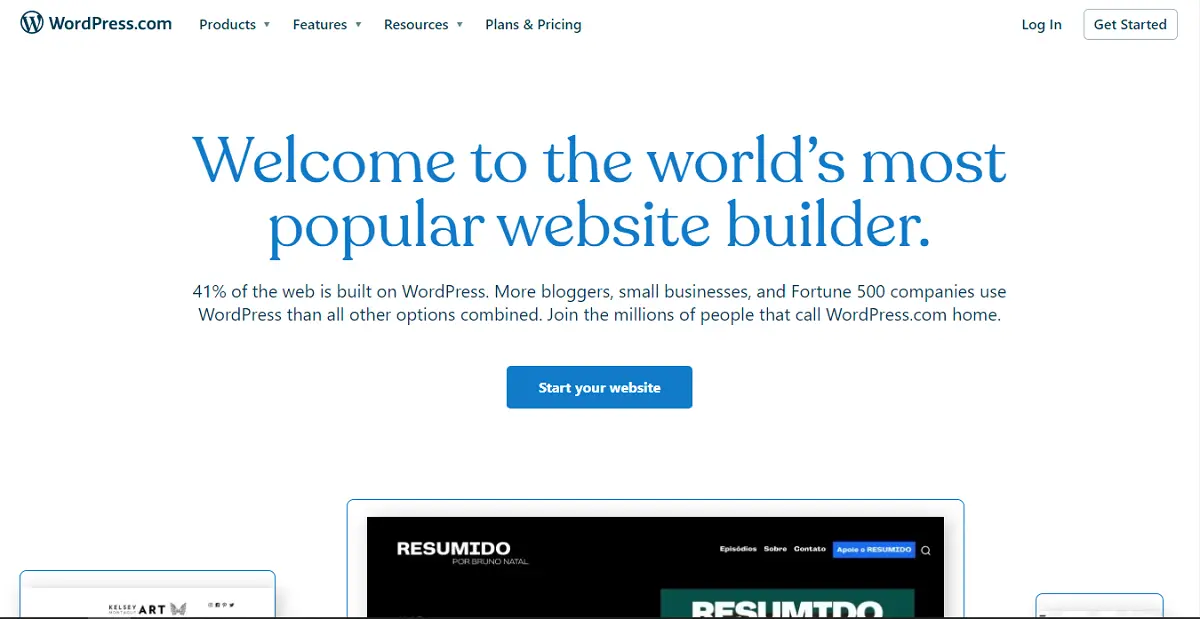 You don't need to pay a dime to purchase any licence or a key to use the software. WordPress is maintained by a community of dedicated developers who update it regularly making it one of the ideal content management systems for you.
Since most of the people who start a new business or a start-up are constrained by budget, getting a content management system for free is an advantage. When a new form is opened or started or a new organisation is made free and open-source software such as WordPress is a boon.
#2 - Customisation
WordPress can be customised to make any type of website. Most of the blocks that are present on the internet are run on WordPress. World best so used to run an e-commerce website is hosting properly the e-commerce website can run without any lag. Major publications such as Wall Street Journal and tech website TechCrunch also run on WordPress.
WP Themes
Themes are one of the ways to customize a WordPress website. Themes of WordPress is what clothes are to a human. Themes are made and released by different designers, and developers across the world these are either free or paid online. We can use themes to customize the appearance of the website and make it as per our needs.
A theme is made as per the website in mind. You can find themes to make your WordPress website a blog, a newspaper publication, or your online portfolio website. Themes can be customized as per the taste of the end-user.Image                        
You can find a large number of themes on the internet for free. Also, premium themes are available for the cost. A premium theme can cost you anywhere between $10 to $100 or even more. Designers spend time effort and money to make a premium design.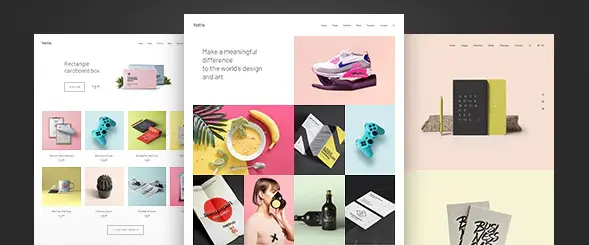 We, at Think Leaf Solutions, work with premium designs and themes. Our quotations to our clients always include the pricing of a premium theme in it. We strive to offer and give the best available team and resources to our clients.
Plug-ins
To increase the functionality of your website, WordPress can integrate several plug-ins. Plug-ins are what accessories are to electronics. To make your website SEO friendly, you need to install an SEO plug-in that shall communicate with leading search engines to make your website visible in search results. Similarly, you can use plug-ins for different needs such as making your website load faster, and making your assets such as pictures load quicker.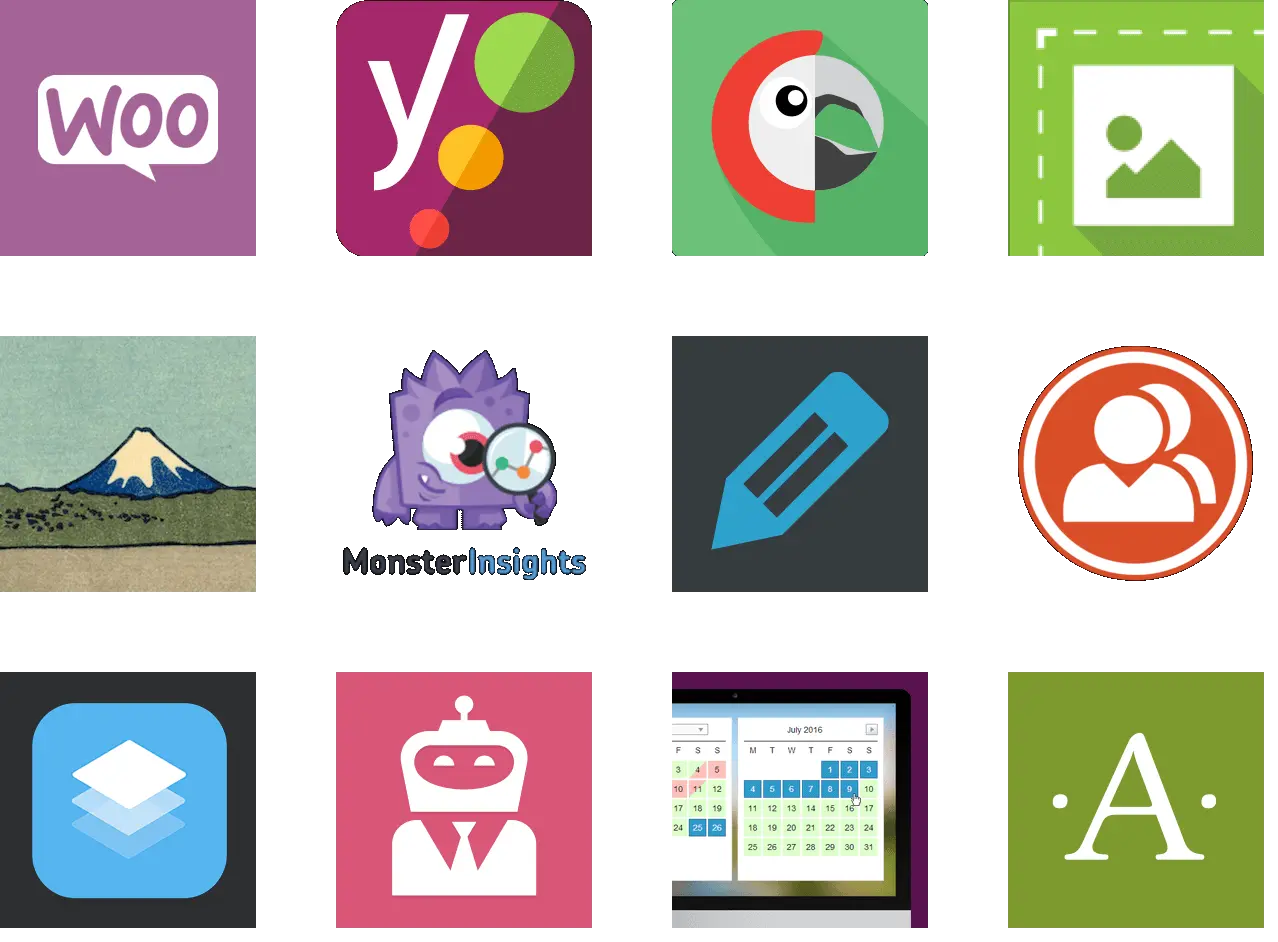 Plug-ins are available as themes in free and paid versions. There are teams of developers who work on themes and plug-ins. These developers spend time updating and maintaining the plug-ins as per the latest norms, technologies and conditions. For example, a plug-in for making your website SEO friendly should be updated regularly with the latest algorithms in line with Google, Bing and various other search engines.
Plug-ins make your website more functional and give it an edge over others. Remember, WordPress as a platform is just a plain vanilla cake. To make it look more attractive, you need to have a theme installed. And to make that vanilla cake taste you need to have plug-ins.
Scripts
Scripts can make a WordPress website more functional and customisable as per the need for the hilt. Since WordPress is based on PHP, one can write scripts and code that can work with PHP to execute a desired function. This is truly another level of customisation.
WordPress can be amended in its code to make it more functional. WordPress code can be edited and one can customise the code to make it work as per one's need. As per the usage license of WordPress, there are no restrictions to editing the code. This makes it a truly customisable system.
#3 - Multi-media Support
WordPress supports a large number of file formats. Feel free to check out the long list of accepted file types for WordPress. The following categories are accepted:
Images
Video
Audio
Documents
You can upload common files like .jpg, .png, .gif .pdf, .doc, .pptx, .mp3, .m4a, .mp4, .mov, .wmv, and .avi. Along with that, you won't have any problems with more obscure file types like .odt, .key, .ogg, and .3gp. You can check 99% Invisible website - a podcasting website.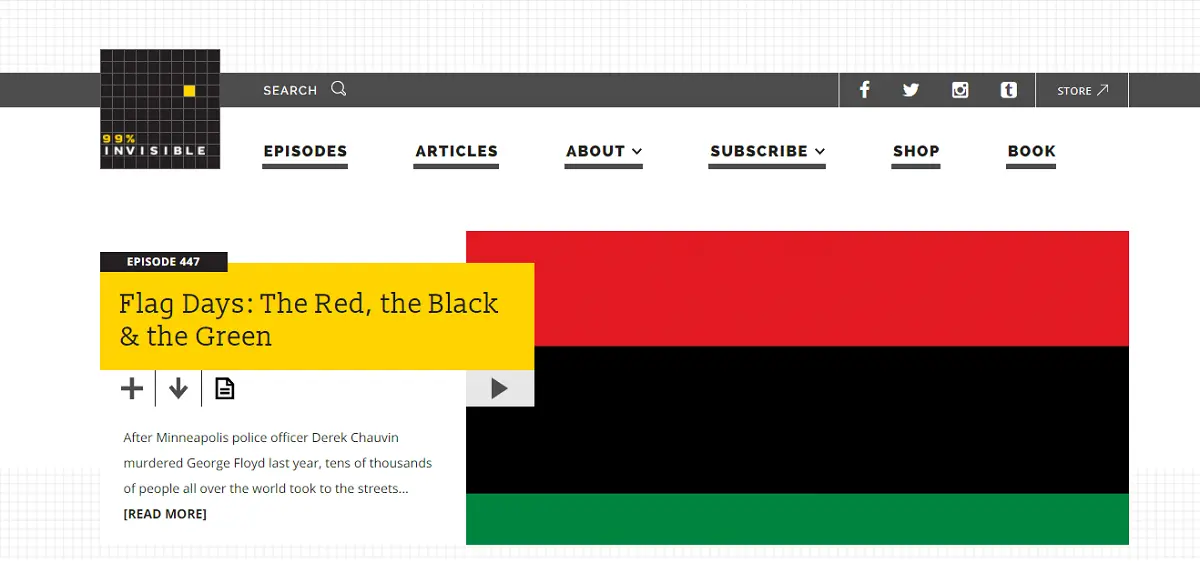 Also, check out Variety website for its homepage is littered with items like background images, short video clips, movie trailers, animations, music tracks, and galleries from film shoots and TV shows. It's tough to find a better example than Variety since every single article written for the entertainment magazine has something to do with the media.
#4 - Ease of Use
Anyone can learn to use WordPress as a user. Managing data and the website to input and update content on daily basis is very easy and can be learnt through minimal training. The only essential is for the website to be set up properly. The GUI (Graphical User Interface) is very easy to be adopted by the user and manage the website. Also in case of any issues, one can always refer to the documentation.
Dashboard Image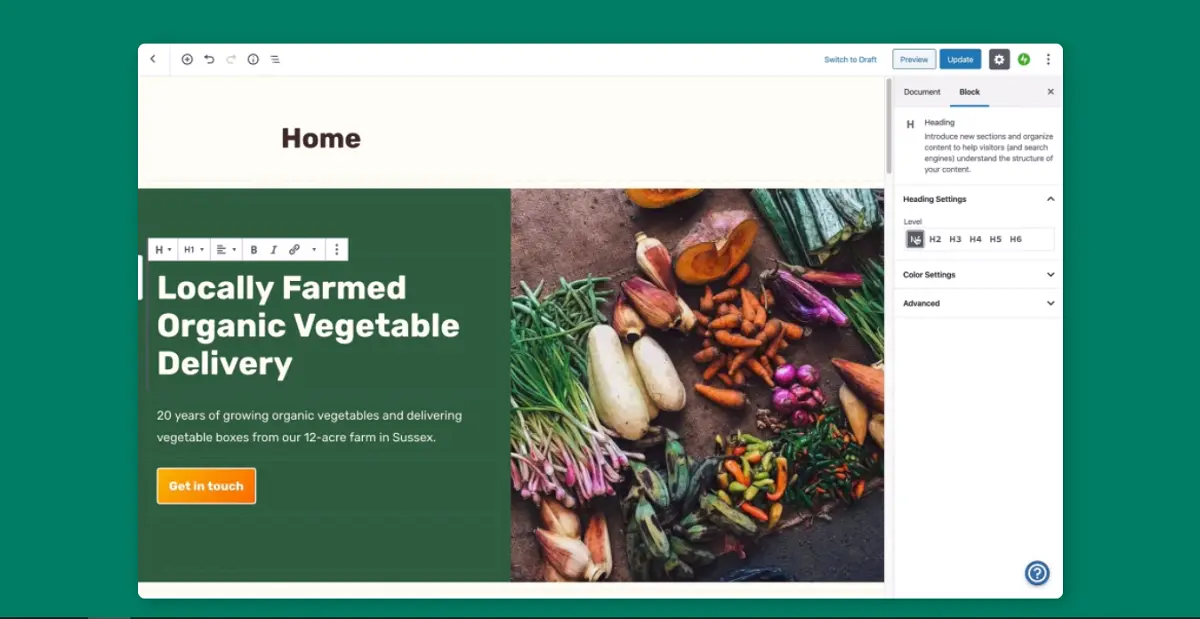 #5 - Flexibility
WordPress can be as in-depth and complex or as simple as you want it to be. You have the option to just use the basic version of the platform to publish blog posts. Or on the other side of the spectrum, you can use it for your business website and add widgets and plugins to add functionality.
Nearly anything that you want to do with your website can be accomplished with WordPress. Again, you may need to install a plugin or third-party application for that to happen, but the possibilities are still there. The flexibility of WordPress also applies to the type of people who use it. No, I'm not talking about if you can touch your nose with the tip of your tongue or not. I'm referring to your level of technical experience.
Newbies, developers, and everyone in between the two can use WordPress. How you use it and what features you want to take advantage of will be completely up to you.
#6 - Search Engine Friendly
WordPress is SEO-friendly out of the box. Search engines, like Google and Bing, tend to rank websites that use WordPress higher than those that don't. This is because the CMS framework makes it easy for the search engines' spiders (automated programs to read your website) to crawl. A Google personnel - Matt Cutts - personally endorsed WordPress in the year 2009. SEO of WordPress is also easier to do due to popular plug-ins like Yoast and All in One SEO Pack.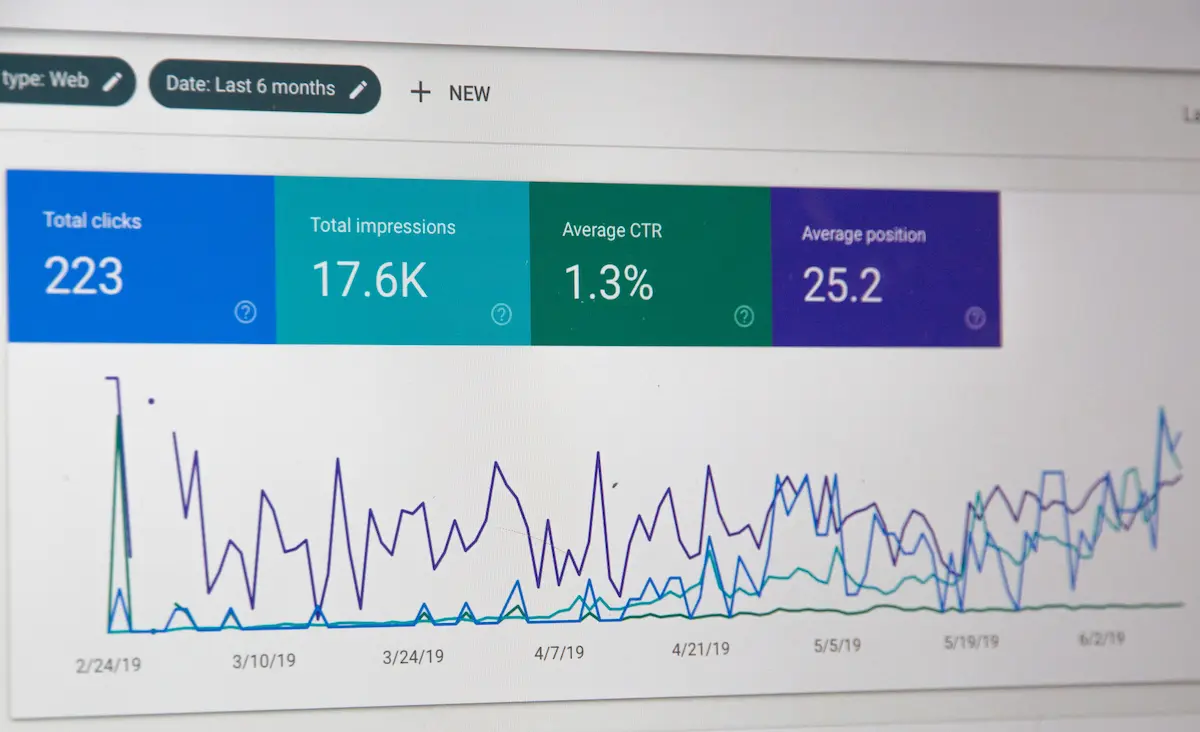 #7 - Safe & Secure
WordPress is a favourite for hackers to exploit any bugs and attack the website. But do not worry, since the developer community is always on their toes to make WordPress better and better. Security and version updates are released from time to time to keep the system secure and safe.
To counter the attacks from hackers and mischief-makers it is advisable to have security plugins installed or host your WP website on a secure managed hosting.
Conclusion
WordPress is a robust system that can give you the website you want. Know more about WP in our blog post, What is WordPress in which we explain it in detail.
We, at Think Leaf Solutions, make beautiful-looking websites and web apps for our clients with the desired functionality. We can help you launch your WordPress website easily. We use premium themes and plug-ins for our projects.
We have partnered with Kinsta as a hosting partner for our WordPress websites. Kinsta is a premium managed WordPress hosting provider build on Google Cloud. It provides the best speeds for WordPress websites.
If you are looking ahead to launching your website in WordPress, then just connect with us and we shall be happy to help you build your website in WordPress.