Blogging is no child's play. Yes, blogging is a full-time activity which if undertaken properly can give you a good revenue stream without additional efforts or in other words a passive income. So what does a blogger do to run a blog? Is there a toolkit that a blogger can use for running the blog smoothly? Let's have a look.
Is Blogging easy?
Running a blog requires effort, time and resources. To run the blog one must know the area or subject they are blogging about. A blogger has to be updated about the subject they are writing upon. They have to be updated continuously and accordingly they have to adapt and change. Bloggers need to employ a good number of tools to help them run the blog.
Blogging in today's time is not about technical expertise. One does not require the knowledge of coding or the knowledge to run a website or blog technically. A person who has a basic knowledge of setting up a WordPress website can set up and run a blog in under an hour. But then, not all do have even the basic technical knowledge to do it.
Tools used by a Blogger
Bloggers employ many tools to help them run the blog efficiently and effortlessly day in and day out. Some of the tools that you can employ to help you blog effectively or to make your blog's activity much better and efficient are as below:
1. Note-taking App
Now you must be wondering why we are mentioning the note-taking app as the first one in this list. The reason behind this is or in fact are many. A note-taking app that is there on your phone, tablet, desktop, laptop or any device used is beneficial for taking down each thought that comes to your mind regarding your blog.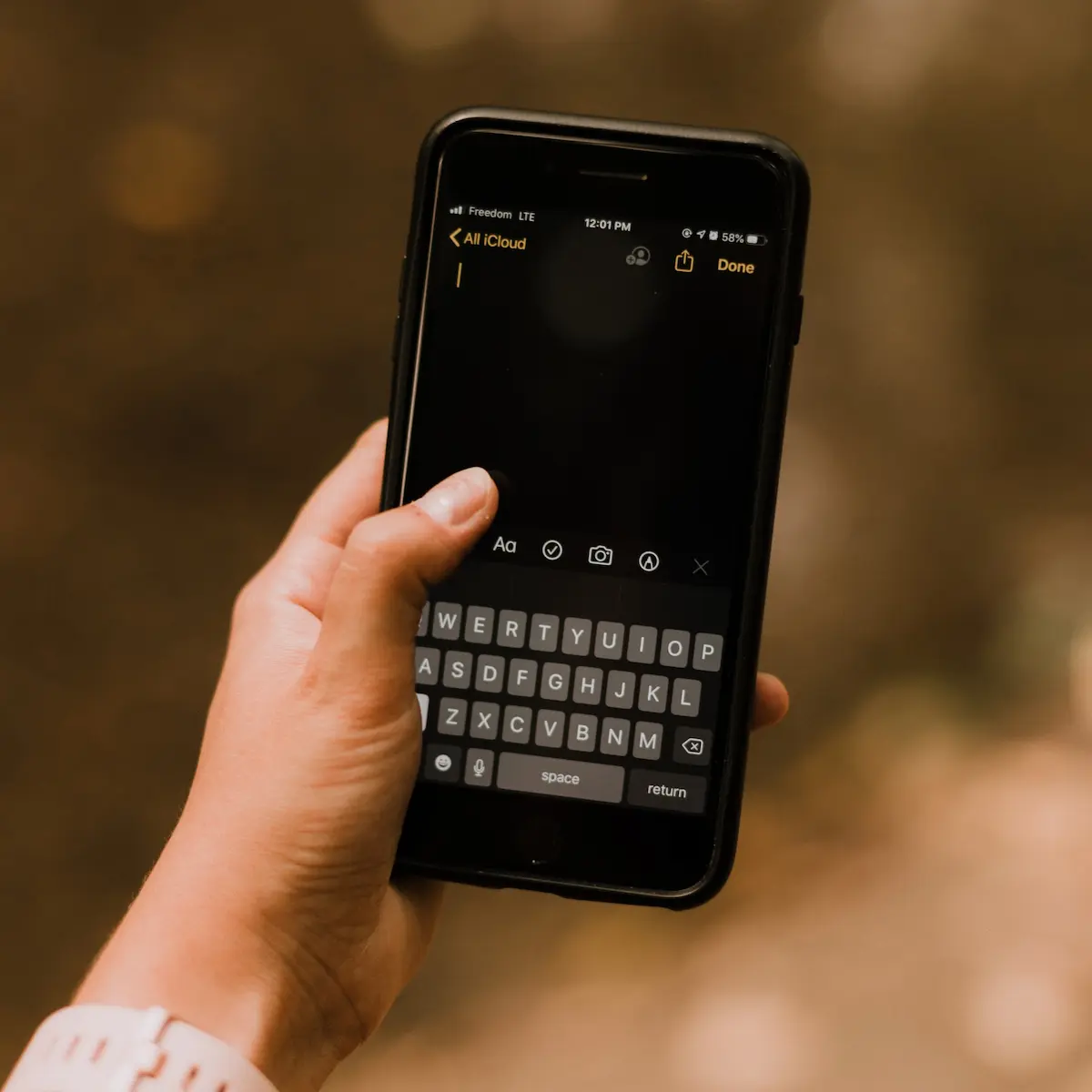 It does happen that you come across ideas and before you jot them down they are gone. To avoid this you should have a note-taking app on your phone, tablet or your PC. When the thought comes to your mind or an idea is there, you can just jot it down on your note-taking app. We recommend that you have a cloud-based note-taking app rather than a device-specific application.
Cloud-based or Local App
If you use a cloud-based application or service then these notes which you make would be available at your disposal and for reference at any point of time on any device. You can use a note-taking app not just only for jotting down ideas or noting down the points for your blog posts but also you can write down your draft of the blog post. The multiple uses of a note-taking application make it an integral part of the toolkit of the blogger in today's time.
There are many note-taking apps available on the market on the Internet. Try out a few, and then use one of them for all even use two of them for your needs. Some of the most popular apps are Evernote, One Note by Microsoft, Bear App, and Google Keep. Many of these are cloud-based and accessible via applications on your Android phone, iPhone and your Windows or Mac PC.
2. Grammar App
The Grammar App corrects the grammatical structure of your sentence. It helps you improve the usage of grammar and language in your blog post. Readers reading your blog might not like to see any grammatical mistakes. The meaning of what you have written would not be going across due to grammatical errors.
Mistakes in grammar and spelling can also have a bad impression on your blog readers. To avoid this we recommend you use a grammar app to improve your grammar and as well as correct any mistakes which can be made while writing out your blog posts. Avoid mistakes is crucial and hence a grammar app is a part of the toolkit of the blogger.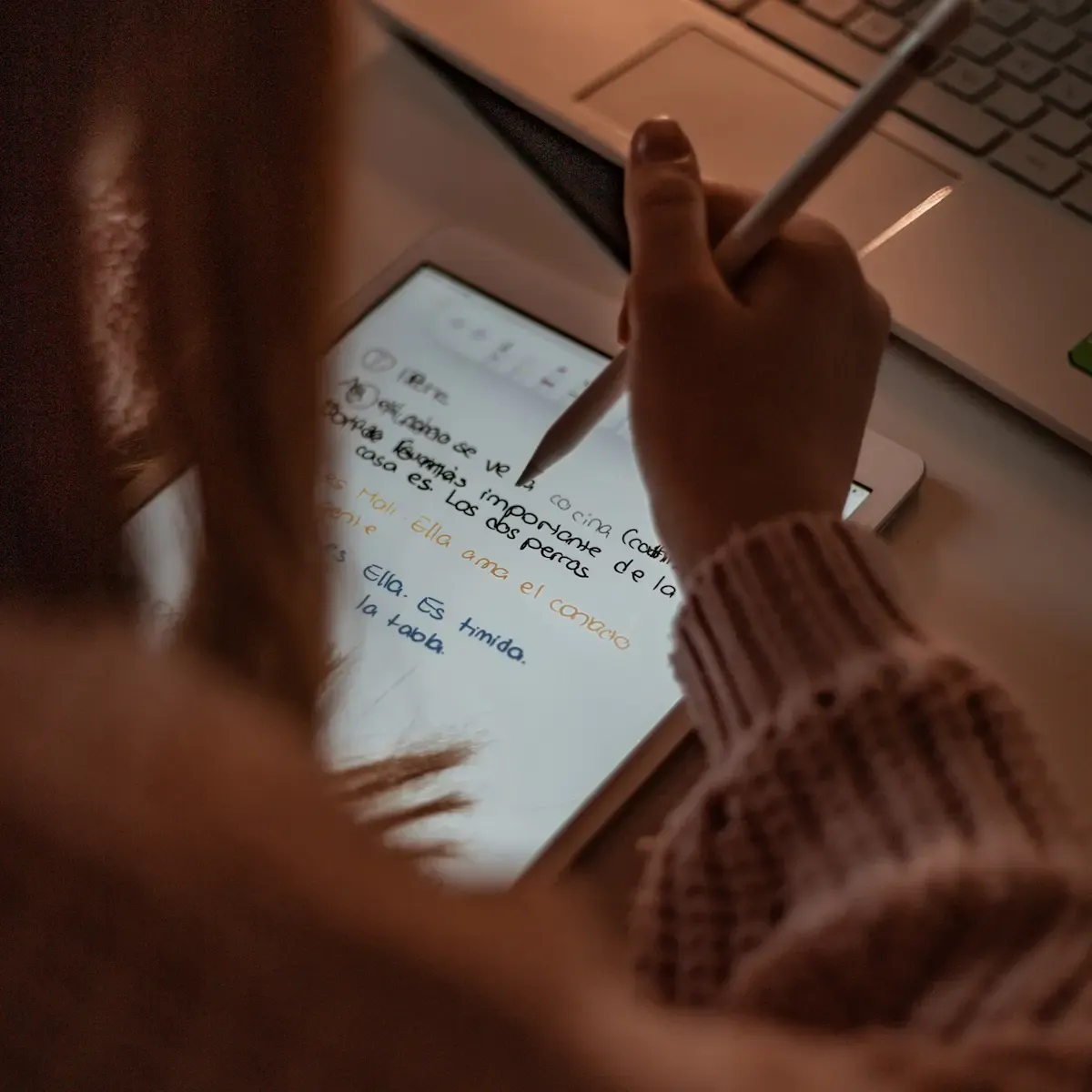 Some of the well-known apps in the market are Grammarly, Scribens and Ginger. They offer different analyses as services for your writing. You can choose from the options provided.
3. The Platform
You need to decide on the platform you will use to publish your blog. Deciding on the platform itself is a major step. There are many available platforms well known to cater to bloggers.
You can choose from a variety of options ranging from the most loved WordPress to the most recent and focused platform for publishers the Ghost CMS. You need to actually study the pros and cons before making the decision. You can refer to the post we have written.
WordPress, the most-loved content management system used by a variety of organisations. Many well-known organisations and even government departments use it. On the other hand, ghost CMS is relatively a newer platform. It offers a lot of flexibility for publishers. If you are looking to start your blog to cater to an audience and to collect revenue then we suggest you go with Ghost CMS.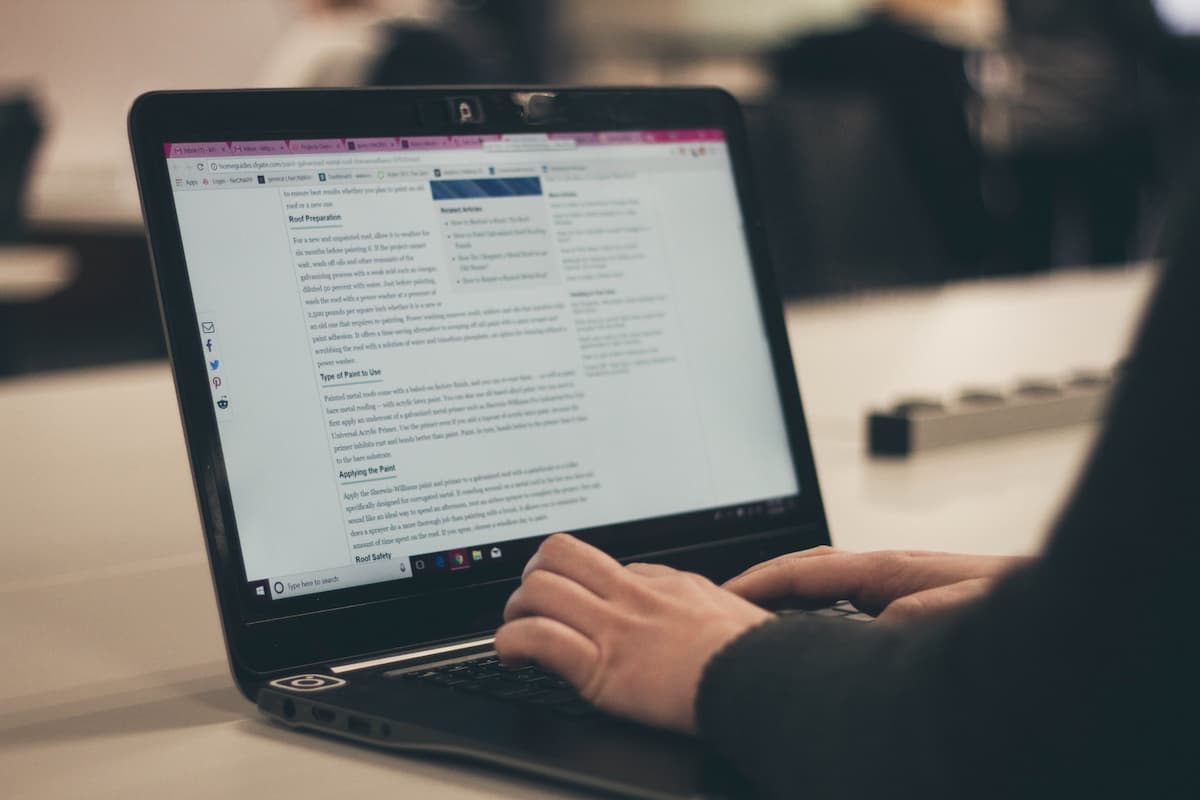 The content management system you use shall also influence your other decisions. Many of the content management systems available today cater to your various needs right from publishing a blog post to sharing them on social media as well as SEO.
Take your time in deciding your pick. When we started our blog we also put in a lot of thought.
4. Social Media Management App
A social media management tool or an app automatically post content to the social media profiles as you create it. As and when a blogger writes a post or a YouTuber makes a video the app posts it on their channels or blogs. Social media management tools help a Blogger and YouTuber to manage the posting of posts, articles and videos also from time to time.
We have seen some bloggers sharing their content i.e. a post with evergreen content from the past, on their social media profiles repeatedly after an interval of time. For example, a blogger who blogs on say 'How to present yourself?' can re-share the blog post after a few months or just a year to gain more views or reads.
Planning of future posts
Social media management tools also help to plan the content of the post that will be posted on social media profiles. For example, if there is an event coming soon, such as a national holiday or a cultural festival then the Blogger will make a relevant blog post and have them scheduled to be posted on the social media profile on the day of the event. This helps them to create content beforehand and present them to the audience on the day when the event is.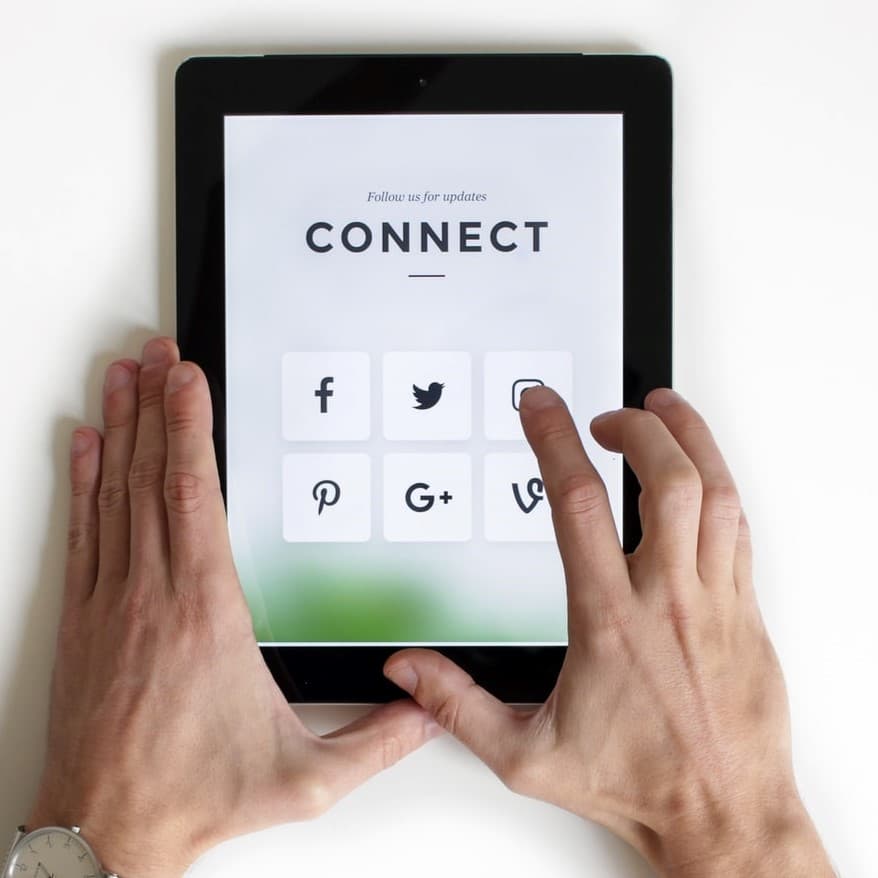 We have seen many bloggers posting the content on the day of Christmas or New Year's Eve where they have prepared the content and worked on it many days before in advance. The various features offered by the social media management apps make them a part of the toolkit of the blogger and even Youtubers and Instagrammers.
There are quite a good number of services available to help you manage your social media profiles. Some of the well-known social media management tools are Crowdfire, Buffer, Sprout Social and Hootsuite.
5. Media Editing Tools
Media editing tools are a prerequisite to run a YouTube channel or an Instagram handle. The reason being both these platforms are media-centric and require up-to-date content and a good amount of editing of the respective content. Some of the well-known video editing tools such as Adobe Photoshop, Adobe Illustrator, Garageband, iMovie are used by many bloggers and YouTubers. In choosing a media editing tool each individual has his/her choice.
When you are starting your blog media editing tools on subscriptions are a great help. You can even outsource the work to professionals but that will add to your cost. You can learn about the basics of the media tools through YouTube or the tutorials available from the app to start your blog.
6. Email Marketing Tools
This specifically applies to bloggers. Bloggers tend to collect a list of email addresses of visitors to their blogs. You visit a blog and read the content or state the website for some time and then try to leave the website by closing the browser or the tab.
You are greeted with a pop-up box when you close the tab on a browser. It asks you to share your email address with it to share an ebook, an article, some tips or secrets with you.
This is the strategy of give-and-take. You give your email address to the blog and in exchange, you get an e-book or audio or access to some limited of premium content that is beneficial to you.
Communicate with readers
When you share your email address with the blog, the blogger will connect with you through emails which the blogger which sends you from time to time. The email will have the latest post, or an offer from the blogger, something that is beneficial to you. The blogger will also mail you the new post about the website.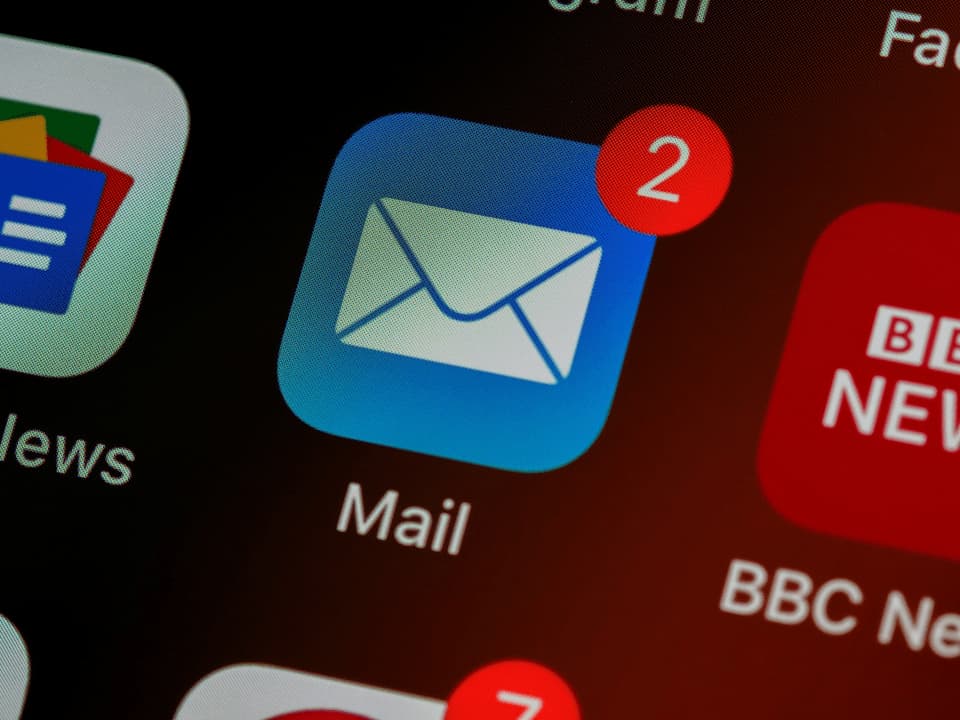 You-Tubers generally do not collect email addresses. But then if they have their own website they can also collect the emails to connect with their audience.
Though email is not a new technology the relevancy remains and bloggers do get a connection with their readers through emails. Also, emails are affordable and cheaper to connect with readers. The affordability of emails makes email tools and gateways a part of the blogger's toolkit for communicating with their readers.
7. Hosting
Yes, we are considering hosting as an important part of the toolkit of the blogger. The reason being if the blog is not up all the time or say at least 99.99% of the time then there is an issue. You cannot predict when your blog readers will visit your blog to read your posts. A good hosting provider can give at least 99.99% of up-time which is considered normal in today's time.
If your blog is down or the blog is not available, your readers will not access your blog posts to read them. This will discourage them to visit your blog in the future. If the blog posts or any website does not load within the first 3 seconds the readers or the visitors go away from the website or blog. This is a big deterrent. Hence a good hosting is a part of the tool kit of the blogger.
We suggest Kinsta for WordPress as a hosting provider. You can host your blog efficiently. You can start with a WordPress blog with them as a hosting provider. In case you need help with setting up a blog then ping us.
Conclusion
Choosing the correct tools is important since they give you leverage. If you choose the wrong tool - say for example the hosting. A slow and tardy response speed by your hosting will put off your audience. They might not return and your brand may take a hit.
Also, if your site speed is not up to the mark - your blog should load within 3 seconds - your search engine rankings will take a hit. Thus, a good hosting provider is essential.
We have covered the tools we think are important as a part of a toolkit of a blogger. Some of the tools we mentioned above are what we use too. So we are speaking from experience.
Share this post with your friends and colleagues on social media. Tag us on Facebook & Twitter with your feedback.